It's only the beginning of the week, and you're tired of this everyday life around Covid 19. No problem, there is a simple solution for that! Because, in your own head you have the fastest and most efficient travel machine - your imagination. So come with me, because this cloudy city afternoon we are going on a short trip all the way to my Slavonian Osijek where we will meet an eccentric rich woman known under the nickname cat mom, to whom the people of Osijek even erected a statue surrounded by cat figures.
Yes, you know how it goes - if you stand out in the crowd, if you are eccentric and do things on your own, sooner or later people will start to think you're crazy. Thus, the protagonist of our today's story, Osijek's cat mom, once attracted the disapproval of her environment. But today, thanks to the eccentricity for which she was gossiped about during her life, she has become one of the recognizable symbols of Osijek.
An urban legend about an eccentric humanitarian: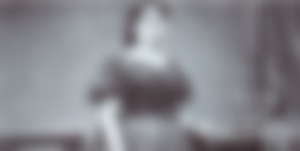 Our Cat Mom was actually called Paulina Carolina Theresia Hermann, and if you haven't guessed it from her name yourself, then I will say that she came from a prominent noble family Lobe originally from Nova Gradiška, who owned it then, among other things, and Osijek Brewery.
Paulina Hermann was born in Nova Gradiška on June 1, 1859, as Paulina the noble Lobe. Paulina's parents - father Dragutin and mother Paulina (nee Blau) - were landowners from Novi Grad, owners of the city Brewery, hotel and holders of the noble title. The girl, who would later become known as the Cat Mother, also had three younger brothers - Rikard, Maks and Miroslav, with whom the Lobe family line died out in Nova Gradiška on the eve of the Second World War.
Paulina Lobe married Dragutin Hermann in the early 1980s, and she arrived in Osijek with him. Dragutin Hermann was a member of a wealthy Esseker family. In the town on the Drava, Paulina will stay to live the rest of her life.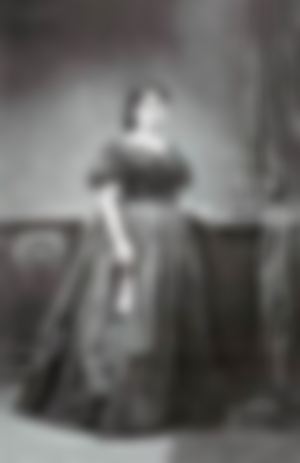 Already coming to the family of these Osijek patrons, Paulina showed her philanthropic character, investing significant funds to help the elderly and infirm, and helping the parish church of Saints Peter and Paul, today the Osijek concathedral.
Her husband Dragutin, as one of the heirs of the Hermann lineage, was related to many city families, and he enjoyed sympathy because of his character traits - honesty and integrity. The family fortune only helped to grow the reputation of the Hermann couple. Among other things, Dragutin was a co-owner of the company "Türner and Son", the oldest grocery store in the city. Hermann was also a member of the Church Board, in charge of building the parish church of St. Peter and Paul, which the Hermann family indirectly connects with Bishop Josip Juraj Strossmayer He was also a member of the Supervisory Board of the Osijek branch of the Austrian-Hungarian Bank.The name of Pauline Hermann, born Lobe, was first mentioned in 1885, when she was registered as a co-owner of the Hermann family estate.
After her first husband died in the early 1930s, Paulina married for the second time an Austrian Baron Wessely.
But more interesting than Paulina's family situation are her private interests and the eccentricities by which she is remembered to this day.
Eccentric "Cat Mom"
Although we actually know quite a bit about the life of this somewhat unusual woman today, it has been noted that she was a social woman who loved to travel. In addition, at a later age she started trading in land, and she was also a humanitarian who helped the city's poor with her money. But more than anything, she loved animals. Hence the nickname given to her by the citizens - Cat Mom.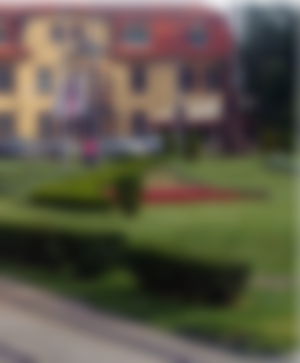 To understand the full extent of Paulina's fascination with animals, which actually cost her a good reputation, you need to know that in her villa in Osijek's Bosutsko industrial district, which is still located in Županijska Street, she had as many as a hundred cats. dogs, pigeons and other domestic animals, and allegedly a lion!
Of course, this departure from the social norm had certain consequences for her during her lifetime. Fellow citizens began to consider Paulina, because of her atypical fascination with animals, an eccentric lunatic. In addition to the nickname Cat Mom, they also called her villa full of animals by the same name.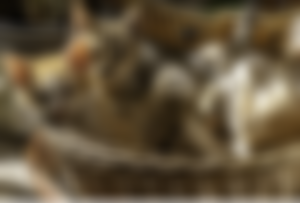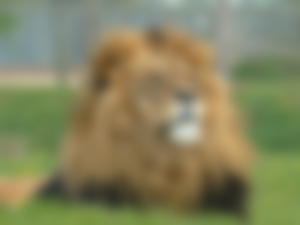 These rumors of her eccentricity and insanity resulted in Paulina's relatives suing her in 1931 for extravagance in managing the family's finances, and demanding that she be deprived of her right to dispose of her property. Although this trial ended in her favor, Paulina soon did indeed sink into debt. Thus, in 1937, a year before her death, a public sale of her property began in order to settle debts in the amount of 125,000 dinars. In addition to her property, her lion was sold at auction several times, but it was noted that no one wanted to buy it.
We can only imagine how this sale of everything dear to her affected Paulina who died in 1938.
Almost forgotten after death:
This unusual woman was buried in the city cemetery of St. Anne, but her tomb no longer exists today because for years no one paid a cemetery fee for her. Paulina apparently died alone and forgotten. So her grave was remodeled and sold to new owners. Her bones were probably, as is the usual practice in such situations, moved to an unnamed mass grave (I do not have that information).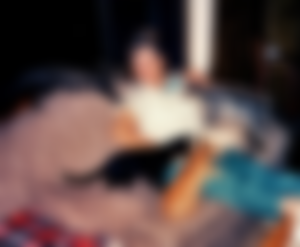 Apart from the fact that her grave is no longer there today, only one photograph of Paulina has survived.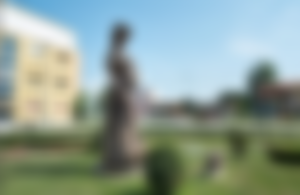 However, in 2006 Osijek decided to revive the memory of this iconic citizen about whom various stories have survived to this day, thanks primarily to oral traditions. Thus, in front of her still existing villa Mačkamama, near the Osijek tram turnaround, a wooden monument of interesting appearance was erected to Paulina.
From a mocked weirdo, she became a symbol of Osijek.
Not far from Paulina's former home now stands a wooden statue representing her figure, surrounded by cats, as a specific feature of that part of the city.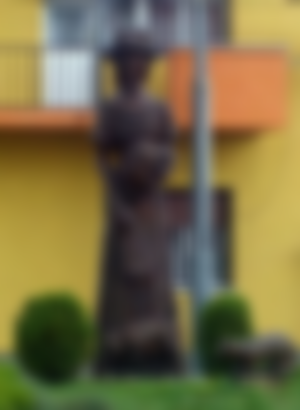 This monument was made of oak trunk by sculptors Mato Tijardović, Ivica Tolić, Ivan Florijan and Saša Sermek. The character of Pauline Hermann was made according to her already mentioned only existing photograph. Thus, in a tree immortalized by Cats, she holds a fan in one hand and a cat in another, and is surrounded by several other wooden cats.
Since its installation 12 years ago, the statue has become a kind of symbol of Osijek, and so the memory of this unusual woman has survived in the collective memory.