On this day in 1849, the famous Austrian composer and "waltz king" died.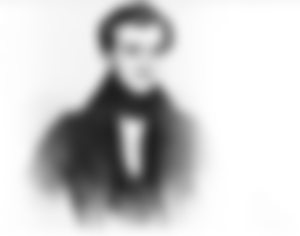 Johann Baptist Strauss was born in 1804 in Leopoldstadt, today Vienna, and died on September 25, 1849, also in Vienna. He was one of the most important Austrian composers of the 19th century from the time of Romanticism. To avoid confusion with his eponymous son Johann Strauss the Younger, the "king of waltzes," he is usually called Johann Strauss the Elder. He was known for the Viennese waltzes he composed and popularized side by side with composer Josef Lanner.
He wrote more than 150 waltzes, as well as a large number of marches.
He is the founder of the Strauss musical dynasty, and the compositional tradition was continued by his sons. He was one of the central figures of the Viennese light music genre.
His most famous work to this day remains the 'Radetzky March' which was first performed in 1848 (though not in the original instrumentation), but an adaptation by Leopold Weninger, with which the New Year's Concert of the Vienna Philharmonic traditionally ends.
Radetzky's March dedicated to Field Marshal Josef Radetzky von Radetz. It was first performed in concert on August 31, 1848 in Vienna, and soon became popular among regimental marching soldiers.
Strauss was commissioned to write this piece of music in memory of Field Marshal von Radetzky's victory at the Battle of Custoza.
Radetzky's March has appeared almost every year since 1955 as the usual end of the New Year's Concert, represented by the Vienna Philharmonic, after the equally obligatory waltz 'On the Beautiful Blue Danube' by Johann Strauss Jr. The significance of this march extends beyond this event to various areas of Austrian culture.