The joy of sharing good news with you.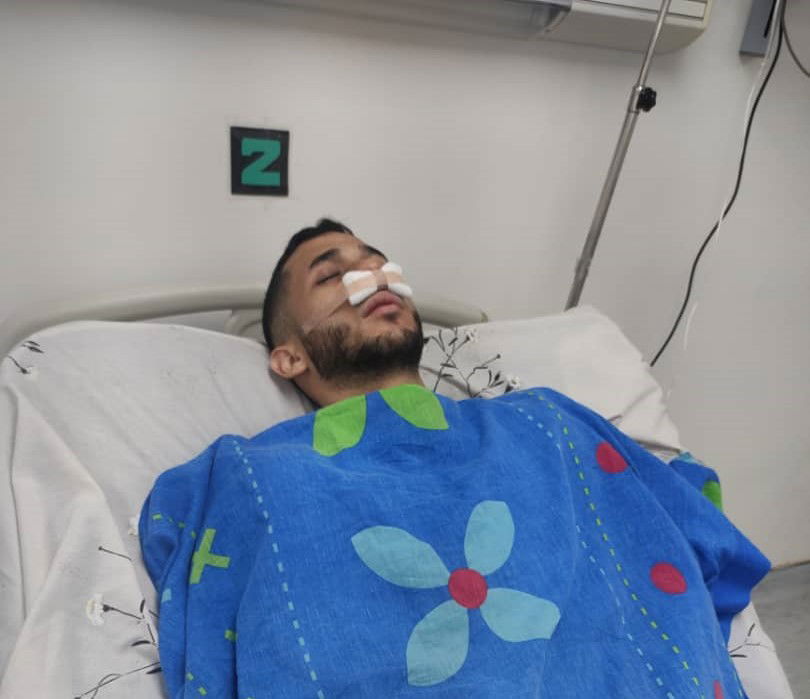 Hello dear friends
Today I come to share with you the wonderful news that my son Israel finally had a nose surgery.
Since January we have been going back and forth looking for a solution to this problem, my son has always had problems with allergies and therefore his respiratory system is affected, causing discomfort that no mother would want for her children.
Last Saturday while I was exercising with a group of people, my phone rang and the biggest surprise was to find a message from the doctor telling me that I had to go to the hospital with my son on Monday, since the operation had been approved by the medical board.
My heart immediately jumped for joy, it had been more than 8 months since it all started and this was the opportunity we had been waiting for my son to restore his health completely.
Those of you who suffer from this allergic pathology know who I am referring to when it is difficult for us to breathe and many times we have to look for a way to breathe through machines and medications in hospitals.
My joy was so great that I wanted to share it with everyone who was there with me, they rejoiced with me and we all thanked God for having granted me this favor. I immediately called my son and my husband and shared the news so that they would be as happy as I was.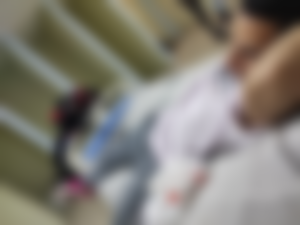 When we arrived at the hospital, we looked for the surgeon on duty who admitted him and assigned him a bed. Next to him, 3 men with different pathologies were hospitalized, ready to be operated on in the following days.
For us it was a surprise to learn that the hospital was without water, very few know the truth of what happens in these places that should be perfect or at least have what is necessary to provide health to everyone who needs it.
Being without water in a place like this is something difficult, no one should have to go through this, but unfortunately it happened and we had to face the situation in the best way possible. My husband kindly loaded water in the car and brought it up to the second floor to our room but it is one thing to cover the need of 2 or 3 people and quite another to go through what we had to go through on Monday when the time for the operation was approaching. Luckily they brought water in tanker trucks and were able to solve the situation in the operating rooms since the cleaning of these sites is essential to prevent contamination. Having solved this mishap, the doctors decided to start operating on their patients.
At 10:00 a.m. my son was taken away and I stayed in the room with the needles and threads, I wanted to start knitting to occupy my mind with something else, and that would invade my nerves. At 1:00 p.m. my phone rang and it was the doctor who notified me that everything had gone very well and that I could go down to the recovery room to see Israel; it is impossible that at a moment like this we do not feel weak and tears come to our eyes, not only to see our children in that condition, but also because we feel a great emotion and a deep gratitude to God that finally that longing for which we had fought so hard was already a reality.
The doctor told me that the operation had been a little difficult because my son's sinuses were quite obstructed. On the other hand, his septum was very deviated and it was difficult to accommodate him.
Upon hearing the good news, I called my whole family and posted it on my whatsapp status and shared this joy with everyone.
That night we stayed at the hospital and the next day he was medically discharged.
In a conversation we had that night my son and I told me how excited he felt when they were taking him to the operating room, he told me that his tears flowed at that moment and also after waking up from the anesthesia he felt the same way again and did nothing but thank God for this miracle that he had been given.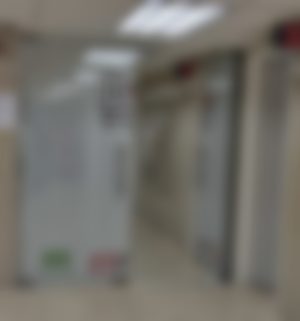 The next day we went home and everything went smoothly. Luckily my son has not felt any pain, nor has his face turned purple, we have been following the instructions to the letter and until Monday the plugs that remain inside his nose will be removed.
As you can see I can only tell you how good God has been to me this week to see my son recovering his health is something that I value significantly and how good it is to be able to experience it with you. Thank you all for your prayers for your good wishes for my family, I love you very much, until the next smile.
---
---
Sponsors of carolinacardoza