SST: Christians| What are true friends like? Are you a good friend? Do you have good friends?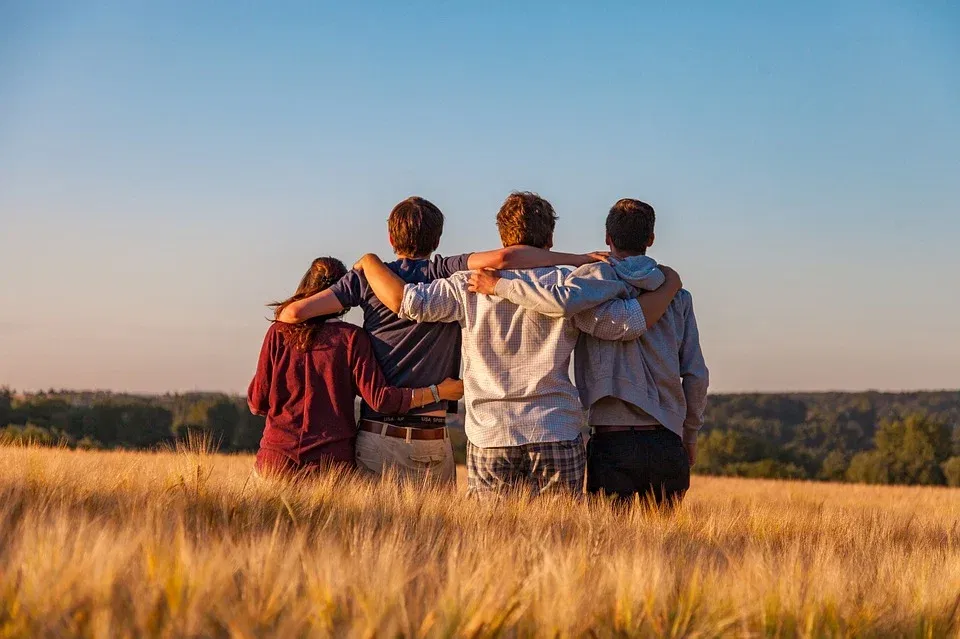 Today I would like to touch on this subject with you a little ahead of this beautiful date that man celebrates every February 14.
Jesus of Nazareth, my main teacher of life teaches me in the gospel of John chapter 15 the following:
_ I will no longer call you servants, for the servant does not know what his master is doing: but I have called you friends, for all things that I have heard from my Father, I have made known to you.
For me, this makes friendship have a sublime value, it makes us look at friendship with more intelligence and care. Nowadays friendship is not easy, especially because of social networks where friendship is shown simply by following you and giving me likes. I have seen people who are proud to say that they have 1000, 2000 friends on Facebook and how nice that happens to someone, but I think that friendship means more than that.
From my experience that I have had as a friend I would like to give certain characteristics of what I consider friendship should be, but be careful, I am not the owner of the truth.
A good friend is the one who looks you in the eye and tells you the truth.
It is evident that in friendships there is complicity, there are silences, company, that is something obvious, but, the true friend when there is a problem, differences, something that displeases him, looks you in the eyes and with serenity and kindness, in an assertive way, tells you the truth that others perhaps would comment on the sly, generating gossip and slander. And if it occurs to them to tell you something, they would do it ironically and with a mocking tone.
Friendship should be a pact of truth, what should not be done in a friendship is to tell lies or say something that is not true simply to make you feel good and less applaud you if you are doing something wrong or approve of what I know can destroy you. Conversely, if I know someone is my friend, I wait for the right time and place and with the right words and tone of voice and tell you how that situation is hurting you.
Friendship is also transmitted as a pact of solidarity.
Friends are there when that other person needs help, reaches out and supports you. He cries with you, celebrates with you, shares games, laughter, longings, a greeting, listens to you.
Friends make you know God.
A friend is the one who makes you know God, the love, the happiness of being close to God. It doesn't matter if you belong to another religion, for me in the end they all lead us to the same God. Praying together and crying out to the God of heaven to always be well and to allow us to always be together.
A phrase that I like from the Holy Scriptures is the one that says "he who has found a friend, has found a treasure".
In these days when the world is accustomed to buy gifts and have gestures of friendship, we can analyze ourselves a little bit. How do we behave? How are those friendships that surround you? Maybe you have many acquaintances, neighbors, gym buddies, but do you really have true friends? If so, take care of them, keep them, pray for them.
Believing that we have many friends can lead us to disappointments and frustrations, I could wish to have a million friends, so says a song in Spanish, but the truth is that I would be satisfied with having two or three who dare to tell me the truth, that we celebrate and enjoy triumphs, accompany them in difficult moments, celebrate the everyday life and share together the fundamental values.
---
---
Sponsors of carolinacardoza
imagen pixabay https://pixabay.com/es/photos/gente-joven-grupo-amigos-amistad-3575167/
Translated with www.DeepL.com/Translator (free version)