MLBB Tank Tips: How to be the Best Tank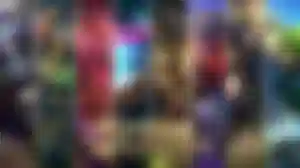 Mobile Legends: Bang Bang or commonly called ML is a multiplayer online battle arena (MOBA) game designed to be played on mobile phones but with the use of emulators, some people can also play the game using their laptops or computers. For most people, playing mobile legends is only for fun. They play just to pass time and escape stress from their works. However, unlike other people, me and my friends play competitively. We usually play as a 5-man team for better communication, cooperation and for us to have a higher chance of destroying the enemy base.
Have you ever experienced getting punched by 5 people at the same time?  Or have you ever had the chance to save a life but cost you your own life? If yes, then welcome to the world of tank players.
My IGN is K a i z e, a tank main from Level Zero Int. squad, a former mythical glory player, and here are some tips on how I achieved such feat by playing the most underrated role, tank.
1.      Map Awareness, Be your team's walking ward
Tanks play as roamers for a reason – they roam a lot, constantly looking for pickoffs and ganks against the enemy team. To have successful ganks, make sure to always keep an eye on the mini map and make yourself unpredictable as much as possible because if the enemy team does not know where you are, the higher the chance that the gank will be successful.
Further, before setting for a teamfight, make sure to check the mini map if your allies are close enough to deal follow up damage after you set. Remember, a set is useless if there's no follow up damage.
In the early minutes of the game, be the jungler's bodyguard and walking ward. Make sure he/she gets his/her first buff because if your jungler failed to do so, he/she will be delayed and that would put your team at a disadvantage. To effectively do your walking ward duties, try to check the bushes for possible enemy invades.
Map vision becomes more crucial in the mid to late game where death timers are considered "tiktok timers" because of how long it is. It's so long that you can actually make a tiktok video while waiting for your hero to respawn. Anyway, during this time of the game, you need to play the map right. Though you'll most probably be the tankiest member of your team by this time, however, you still need to exercise care and caution especially when checking bushes and setting team fights because one wrong move may lead to disaster.
Tanks are usually the main setter or the team fight initiator, however, this doesn't mean that you need to move forward every single time. If you think it's too risky, learn to fall back, reposition, regroup, and wait for cooldowns.
Gold can be earned by killing enemy heroes, which means the more you kill, the stronger you'll become. Though it looks and sounds good having many hero kills but as a tank, getting kills is not your priority. Give those precious gold to your teammates since they will be the ones dealing the most damage to the enemies.
In the anime Kuroko no Basket, Kuroko said to Kagami, "I am a supporting actor, a shadow. But a shadow will become darker if the light is stronger and it will make the white of the light stand out. As the shadow of the main actor, I will make you, the light, the number one in Japan."
As the tank, you're basically the shadow, the stronger your teammates are, the darker and stronger you'll get (don't take it literally though)

Sponsors of captain.teemo