The caption here says, "For your eternal company and struggle for our land"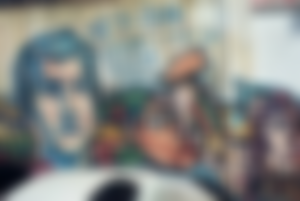 I am not sure who is in this drawing, but some have commented that it incites violence. I captured the image because I like art the size of a car. Or better yet, the size of a six story building for that matter.
The words seemed peaceful since there is no current war near us in southern South America. Now I am sure there is some symbolism that I am missing. It could be in the colors or style of the painting. Maybe it is the hammer that seems to turn into a pencil. Either way, I liked it when I took it and want to keep it in my collection here on-line.