Did I reach my goal? March update
Happy Thursday, and it's the end of the month, indeed. Are you all ready for this April? Are you able to achieve all your goals this month and make another monthly goal for April? Congrats to all of you and wish that you will be able to fulfill it again this April. Unfortunately, I was not able to achieve my goal for this month, but that's okay. I am more aiming for inner peace and for the past few days, I really tried to avoid any interactions (either personal or virtual). I'm sorry if they might feel that I may be avoiding them, no it's not. I am really fighting my own battle all by myself. Not only that, but I am really trying to be me again.
To my dear sponsors:
Thank you for the support. I appreciate you all. Continue to be a blessing to all of us and more blessings to you all as well. Check their pages everyone! Cheers!
Anyhow, enough with the introduction. Let me share with you how my month ends well for both work and readcash, I can say that my performance at work is not so bad but still not able to achieve the goal that we can get an incentive for but overall, my performance is all okay, I still passed. 

I got my last survey on March 29, 2022, and luckily it's all positive feedback. My total CSAT score is 4.14, which I was able to receive 21 customer surveys. 17 of them are positive surveys and 4 of them are the negative ones. It's a tough score because in order for us to get the P5000 incentives, we need to get a 4.6 score which honestly, it's really difficult to achieve. I forgot the computation, but if you will get 1 negative score, you need at least 5 positive surveys to pass. Like wow, we can never always please our customers, most especially when it comes to their bills/charges. Anyhow, I am moving on and accepted that fact that I can't get that incentive, tho. I will try again for this April, fighting.


I got 6 total reviews from our QA team and the total average score 83%. I think the passing score is 80% so that means, I passed. The lowest score I got from them is 65%, and it's really my first time got that score for my 10 years working in the BPO lol, but that's fine as long as I passed, and no auto fails. The hardest part of being scored with QA team is that sometimes or most of the time I guess they are really basing their score on their guts. They don't have a somewhat a QA flow that will be better for the both us. Then again, we don't have control with them, and they are just doing their job, so no personal problems/issues with them.

The rest of our metrics such as Attendance and AHT, I was able to passed it. I have no absences for this month (thank God) and hopefully for April too and, of course, to pass again all my metrics as well. Now, let's proceed with my readcash status. So here it is.

I was able to get an accumulated, an amount of $25.89 for March and very happy and I appreciate each of you who still supporting me despite my absences. That's already a huge amount of course, and I am planning to keep it for now since I have no emergency matters as of the moment. Aside from that, I was able to write 7 articles, which my goal is to write at least 10. I am still missing 3 articles which I will do my best to add it this month of April. Sometimes, I can't think of any topics to write with, and I ended up no articles to write with. I have time to write most especially I'm at home, my PC is at my room. I really have time for this, it is just that  I am really lost in writing. Furthermore, I will be more optimistic again and more focus on things that help me back in writing, and that's YOU all. Lastly, I was able to got 2 more fellow writers followed me, and thank you for that. My goal is to reached 90 and now, I have 87 fellow ones. I promise to engaged more with you all and hopefully got the 90 goal.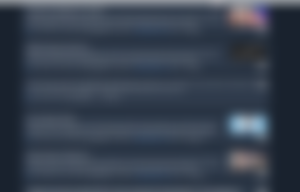 That's it for now, I am now writing my goal for April and will posting it as soon as it's ready. Let's all claim this month of April, and hopefully we will achieve all our plans and goals in both personal and in readcash. Fighting!