Cover Photo by Hello I'm Nik on Unsplash.
People do a lot of stupid things on social media, And I mean A LOT!!!
It reached a point where they do dumb challenges like climbing and falling off a stack of beer crates or pouring alcohol on themselves. Whenever I see people getting injured or poisoned because of it, I feel nothing but pity😤.
There was a video I saw recently about this girl. She recorded herself using her phone as she did the "That's why I sip my alcohol" trend. But Instead of drinking alcohol, She used disinfectant. A few moments later, she got poisoned by the disinfectant she drank, Which left her unconscious with suds coming out of her mouth. COME ON😒!!!
It isn't even the first time someone did something that dumb for fame on the social media platform called Tiktok.
People who use the platform saw this But, they still kept on doing the trend just because they wanted to get noticed. I saw another video But, this time it was done by a man. He poured detergent into his eyes because of the trend. 
Heck, The Song artist had made a post on Twitter saying," He loves the support he got from everyone on his new song release but, please could you stop pouring things on yourselves."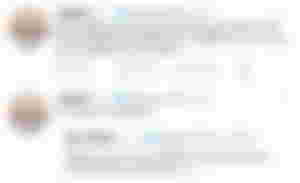 People turned trends that we could laugh at and leave a like to something else.
Getting injuries, broken bones, or poisoned would only get you Body pains or more insults from the viewers. That's just it.
Look am not saying doing a Tiktok challenge or, Following trends is a bad thing. All that I am trying to say is look before you leap. If others are doing it, That doesn't mean you should as well. Look at the consequences of the action before doing it.
Thanks for stopping by and I will see you all in the next one🤓.