Free NFTs from Transporter Thomas
<- Previous post 'Raising Star game progress: reached level 52'
_ Episode 41 _
June 2022
Hello railrunners,
time runs very fast and it's already post number 41 for me here on Read. I'm very happy about it, it's becoming my habit to share my thoughts on my gaming experience and I hope with few more articles I'll get more feedback and more connections.
Back in episode 38 Basic setup for Train of the Century game I have written about my first experience with Century Train play2earn game. That was 3 weeks ago and a lot has changed since then.
First of all, the game from time to time drops free NFTs. First I got Passenger NFT Frankie Melton. This one was a surprise for me, I didn't know free NFTs are option. Checked market and AtomicHub says Mr. Melton has common rarity and he is worth around $0.13, I know not much, but hey it's a gift after all.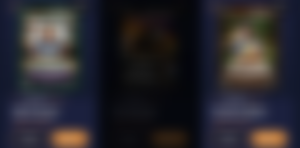 Few days later I got another visit from Transporter Thomas, in game character responsible for NFTs dropping and this time I got Beth Sawyer. Now this Pawpaw Plains native is uncommon one and her floor price on AtomicHub is around $3.
Off course these Passenger NFTs have a utility. Besides running a train filled with commodities and getting paid for transport you can also have passenger rail cars. How much do you get for passengers I haven't figured out yet, but all of these give tips when certain criteria is meet like distance between 2 stations or weight hauled threshold exceeded etc.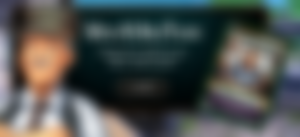 Here is Thomas in action, what a good fwend with funny accent :)
Another character I meet often is The Stranger. This one is kinda protagonist of the story. Here is how it works. There are certain distance travelled requirements which you need to meet in order to have encounter with some of the characters of the game. Sometimes it's The Stranger, but not always. Latest I have opened Chapter 2 point B at 5500 km travelled. Here is complete list of encounters and requirements.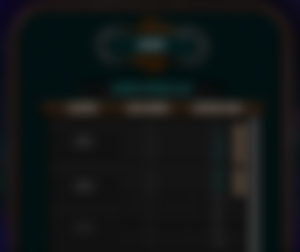 Next encounter is at 7000 km.
The Stranger pops very often, once every 2 days and drops AMPs. These game items will play some role down the road and will be involved somehow in time travel, but how I can only guess. You can also sell AMPs in game market. I have 20+ AMPs and have listed 12 pack for 5000 Tocium coins.
My only train (for now) Borgminer has 3 Rail Cars, two of them carry wood chips commodity and the third one is equipped with 2 sedan automobiles.

In total I get between 100 and 200 Tocium per run (from one station to another). That's daily around 1200 - 1500 tokens. I need 20k tokens to buy 4th Rail Car and that will unlock the possibility to have another train in the game. I also started posting my daily stats on my Noise feed, you can check that out.
This game is so rich I can't describe it all.
You can also upgrade Locomotives. My Big Boy locomotive is now upgraded to maximum level. Besides basic level others are Steel, Carbon and Tungsten. Higher the level means more distance you can travel per run, more weight you can transport and faster the train. Upgrades do cost Tocium but it pays off quickly. So if you want better locomotive when buying on AtomicHub check which level it is.
I have 2 locomotives actually but since I don't have second train unlocked I staked one for passive income. That's right, you can stake unused locomotive NFT and conductor NFT to earn Tocium every hour.
As you can see I'm thrilled with Century Train and I hope you can get some of that vibe and maybe try the game.
All image screenshots are from Century Train.
Find me on: Twitter | Noise | Linktree | Twetch
Play2earn games: Splinterlands | Raising Star | RollerCoin
Crypto faucets: SimpleBits | AdBTC | Coinpayu | CryptoWin

Recent posts:
o Opening my second Season rewards loot chests in Splinterlands
o Kev and Ivan joined my deck of cards in Raising Star play2earn crypto game
o New Exploring smartBCH post series
o Pegaxy players are furious and dropping the game
o Sueldito game turns to classic Ponzi scam
Disclaimer: I'm not a financial advisor, I post only my own experience, so always do your own research on the subject before investing anything. Post may include affiliate links. Thanks for using them.