Raising Star game progress: reached level 52
<- Previous post 'Raising Star game progress: Reached Level 45'
_ Episode 40 _
June 2022
Hello future stars!
I have continued with my latest strategy for playing Raising Star: advance as faster as possible to reach level 55 and to be able to play Local Mini Tour Support missions.
The reason is simple. The difference between this mission and Acoustic Tent mission rewards is significant. Here is the math. Average rewards for Acoustic Tent missions is in range 500 and 2036 Starbits. That's total 2536 Starbits or on average 2536 / 2 = 1268 tokens per mission. For Local Mini Tour Support mission rewards are in range 750 and 3036 Starbits. That's total 3786 or on average 3786 / 2 = 1893 tokens per mission. As you can see Mini Tour mission which unlocks at level 55 gives 50% more rewards.
So what I've been doing in the last few days is playing only Music Lessons since I get 120 XP from one hour mission. In this way I'm able to advance one level in two days approximately. Right now I'm at level 52.

Downside of my strategy is I get only few Starbits (when I go to sleep I play regular mission) but that will pay off soon.
Anyway I collected around 10k tokens and got myself a pack. That's actually my first pack in Raising Star because previously I always bought cards I needed in that moment.

I got i75 Karaoke Mic, i82 Budget Mic and Chloe. Total market worth around 9k Starbits so not so great after all. Nevertheless I didn't have Chloe previously and she brought me new 50 Fans which propelled me to total of 1200 Fans, limit for doing Local Mini Tour Support mission.
I'm also half qualified for Millionaire mission since level 50 is one requirement and another one is holding 1 Million tokens, which I'm not planning to do. They also changed some rules about Millionaire mission yesterday I think. In a good direction.
That's the latest update from my Raising Star adventure, still my best performing crypto game :)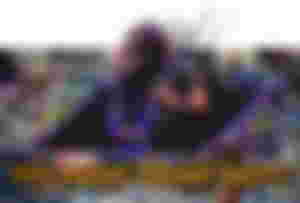 Join the Raising Star game!
Images made by me using Unsplash + Canva
This post was first published on Hive.
Find me on: Twitter | Noise | Linktree | Twetch
Play2earn games: Splinterlands | Raising Star | RollerCoin
Crypto faucets: SimpleBits | AdBTC | Coinpayu | CryptoWin
Recent posts:
o Opening my second Season rewards loot chests in Splinterlands
o Kev and Ivan joined my deck of cards in Raising Star play2earn crypto game
o New Exploring smartBCH post series
o Pegaxy players are furious and dropping the game
o Sueldito game turns to classic Ponzi scam
Disclaimer: I'm not a financial advisor, I post only my own experience, so always do your own research on the subject before investing anything. Post may include affiliate links. Thanks for using them.