Basic setup for Train of the Century game
<- Previous post 'Splinterlands battle which pushed me to Bronze II League for the first time'
_ Episode 38 _
May 2022
Hello,
Remember final scene from Back to the Future III ? Mixing trains with time travel is always a winning combination :) That's why Train of the Century game hit me right away as soon as I learned about it few days ago. Immediately I knew this is the game I want to get involved.
But being frugal crypto enthusiast (I invest or spend only what I earn) makes me think harder about jumping into new play2earn games when there are starting NFTs necessary for playing. Luckily I had some tokens available.
Another startup factor to Century Train game is present, it's not a simple clicker game, there is a lot of strategy involved from choosing the right Locomotive, appropriate Conductor but also Rail Car and Commodity. These are four basic NFTs you need to start playing and to start earning in-game token Tocium. Btw Tocium is tradable at Alcor exchange and current price is 1 Wax = 482 Tocium tokens.
My choice for Locomotive was The Big Boy. It's one of 3 Common Locomotives (read cheapest). The price was 0.85 wax or $0.12 at the time.
There are also 3 Uncommon Locomotives, 3 Rare ones, 2 Epic, 2 Legendary and 2 Mythic. There is only one Mythic The Heritage Locomotive on AtomicHub right now and it price is $2900.
This image above actually shows my locomotive after upgrade. Basic NFT is Iron class with specific speed, max distance and hauling power. Every locomotive can be upgraded to steel class, carbon weave and tungsten class. Each higher class gives better NFT attributes.
My Conductor is Tommy two-pair. It's level 2 conductor indicated by two gears in right bottom corner of the card. Every conductor comes with build-in perk and Tommy's perk is luck at 5%. Wiki says about this perk: "You'll have a higher chance of encountering an NPC when claiming your Tocium reward after a rail run. This perk is represented by a clover icon."
NPC stands for non-player character. Sometimes you'll meet these characters and they give you an item or reveal a game secret. I have already encounter The Stranger few times and I got AMPs from him.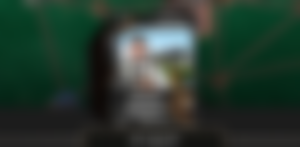 There are two more NFTs needed to start the game + some Tocium token for buying fuel. Rail Car and Commodity NFTs. Combination of these two cards is important. Every station on map has different needs in commodities. Amount of Tocium earned depends on these values. If a station needs more gas, liquid or ore and you provide it you will earn more tokens per run.
One thing to remember is station commodity needs are not static values, they change in time, so you can't actually find best place on map where ore is needed (for example) and run your train in circle to maximize your profit. There's a little bit more strategy involved here but that makes this game really fun.
So my choice for Rail Car was Open Top Hopper and Wood Chips for Commodity NFT.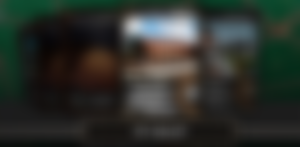 Every train run can earn you somewhere between 10 and 35 Tocium with this setup. Also for every run you spend some tokens (between 6 and 10) for fuel. The rest is profit you can spend to upgrade your locomotive, buy fuel, add another rail car etc.
Some stations also act as stacking hubs where you can stake your locomotive or conductor if you can't run the train for some reason.
This is just scratching the surface, Train of the Century is under heavy development all the time and the best thing is devs are delivering everything from roadmap on time and more. Great future for this game. And past. And travel between them :)
Thanks for reading and subscribe for more updates.
This post was first published on my Hive blog.
Find me on: Twitter | Noise | Linktree | Twetch
Play2earn games: Splinterlands | Raising Star | RollerCoin
Crypto faucets: SimpleBits | AdBTC | Coinpayu | CryptoWin

Recent posts:
o Opening my second Season rewards loot chests in Splinterlands
o Kev and Ivan joined my deck of cards in Raising Star play2earn crypto game
o New Exploring smartBCH post series
o Pegaxy players are furious and dropping the game
o Sueldito game turns to classic Ponzi scam
Disclaimer: I'm not a financial advisor, I post only my own experience, so always do your own research on the subject before investing anything. Post may include affiliate links. Thanks for using them.