WAX or Worldwide Asset eXchange is the leading decentralized video game and even entertainment network in the world. It delivers not only the safest but also the most convenient way to create, buy and sell, as well as trade virtual items (NFTs) to anyone, anywhere in the world. Source: https://on.wax.io/wax-io/
For NFT creators or collectors, WAX is pretty much important to stay in the game. Here are a few of whys:
You need WAX to buy RAM

To buy NFTs

To sell NFTs

To do paid (perhaps free as well) NFT drops
If I missed something, please let me know.
So basically, WAX is your ticket to everything in the NFT world.
When you sign up on Atomic Hub, you won't be needing WAX for that. That's because signing up is for FREE. You don't need WAX to claim free NFT drops or receive NFTs from giveaways or anyone who wants to share you some of theirs.
However, the more NFTs you stored in your account, the more RAM you consumed. Eventually, you will be prompted an error that says your account has insufficient RAM. (See the image below)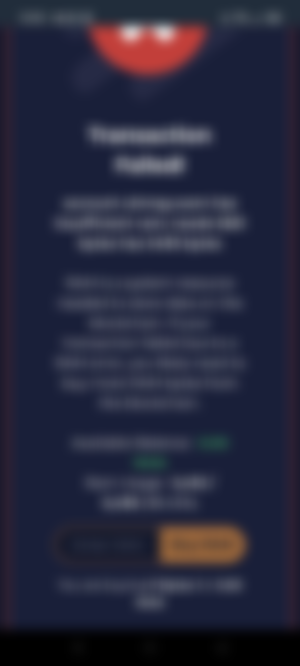 As you can see, RAM is a system resource needed to store data on the blockchain. If you happen to encounter such error, that means you will need to buy more RAM bytes from the blockchain as soon as possible.
Now, if you don't buy the RAM right away, then the fun stops there! That's because you won't be able to collect more free NFTs or buy and sell NFTs or create your own NFTs. In short, you can't do anything once you run out of RAM.
Ask a friend to send you some.

Burn some of your NFTs. (Read it here)

Stake your NFTs on R-Planet.

Sell your NFTs to get WAX. (Take note: This is only applicable if you already have WAX but needs to have more)

Buy WAX on an exchange.
Now, let's focus on buying WAX using an exchange. I have never tried this before, but I've searched this one on YouTube, so I assume that this works. If you have some cryptocurrencies, particularly Bitcoin, you can use that to swap for WAXP. So here's how to buy WAX on an exchange:
You can use Bittrex or Huobi Global.

Send some of your BCH to either of these two.

Buy WAPX/USDT.

Then send it to your WAM address.
Or, you better yet watch this video to fully understand everything.
Once you have the WAX, you can now buy the RAM you need. Since my friend @Crackers has already published an article about on how to buy RAM, I won't tackle that here. You can go directly to his article "A little helpful guide on NFT's part 1" to learn how to buy more RAM.
---