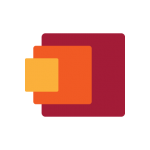 BCHN Technical Bulletin 2021-09-15 (updated 2021-11-23)
We now have a testnet4 fork up for people to test-drive the Native Introspection and 64-bit Integers upgrade!
Download the v24.0.0 release here:
https://github.com/bitcoin-cash-node/bitcoin-cash-node/releases/tag/v24.0.0
Connect your node to one of the following nodes
testnet4.imaginary.cash:28333

t4fork.c3-soft.com:28333
and make the following configuration change to follow the test fork:
-testnet4=1
-upgrade8activationtime=1637694000
as well as run
bitcoin-cli invalidateblock 000000007810de1afbeffe07fc6545b882390ec0b4627f143249357b9355f5ac
After the above invalidation, your chain should contain the fork block:
00000000642ee3a09626b76fe983d1a37f79974ce032d526b1d94a5956786799
Connect your Electron-Cash client with --testnet4 specified to:
t4fork.c3-soft.com:61002 (takes nonstandard transactions)

testnet4.imaginary.cash:50002 (enforces standardness)
A block explorer for this testnet4 fork can be found at:
If you want to accelerate mining for testing purposes, feel free to mine to:
stratum+tcp://t4fork.c3-soft.com:3333 (mines nonstandard transactions)
stratum+tcp://testnet4.imaginary.cash:3333 (enforces standardness)
Bitcoin Unlimited and Knuth are set to join soon with their own clients. Happy testing!