My Money Growth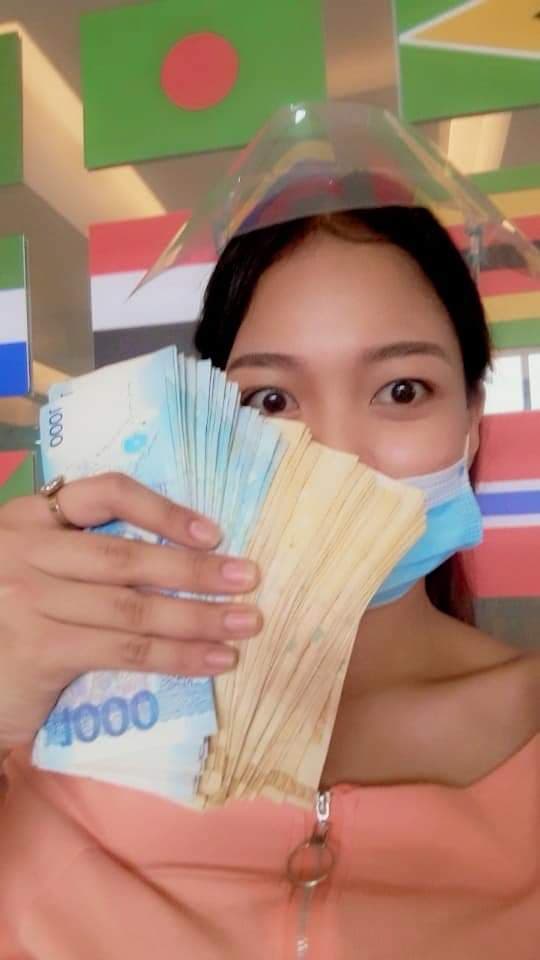 Do you ever wonder how you can grow your money from just a few cents?

Let us talk about how my money grew for the past months.
Investments are good talk these days. With the pandemic, we start questioning ourselves where were the money that we were earning this whole time are. When the covid crisis started, a lot of people lost their job and were forced to stay at home. It was and is still difficult. We needed money to pay for everything especially with the prices increasing. So, a lot of people started to put their attention to cryptocurency, including me.
I am hungry for money even before covid. Screw people who tells you that money can't buy happiness. Maybe they are just not spending it on important things and doesn't know what giving is about. I have worked a lot of different jobs in my life even when I was still a student where I didn't really need that much money. I have worked as a school tutor, student assistant, as a cashier, data encoder, customer service specialist, banker, financial advisor, brand promoter, virtual assistant, freelancer and other small jobs that I found on the internet. Why should we settle for less when we can be greater? I always look for jobs that will give me a bigger salary and satisfy my needs. I could barely save money though. It is always not enough.
I believe most of us have the same reason as to why we joined read.cash which is to earn through BCH without investing money. But do you think all of us can earn big amounts in this platform? I mean, not all of us are born writers or authors. I have read great articles from few passionate authors. I salute @wakeupkitty the most for writing a lot of articles in a day and all of these are great. Not everyone can do that. I'm not a writer and I can barely think of good content for my articles. I am a lame author and there are a lot of people here that are much worse than me, sorry to say that. If you pay attention, you will see that a person becomes transparent on their own writing and I see you. You came here only with the purpose of earning and that is the same with me which I cannot deny.
Now, let's get to the point. How did I grow my money in the past month?
So, I joined read.cash 3 months ago and earnings were not consistent. There were days I earned less and there were days I earned more than usual which was exciting but not enough. Every time I earned at least a dollar, I would cash it out immediately scared of the BCH fluctuation. I would save all the earnings I had in read.cash and invest it in a betting website where I lost but I also earned more than what I lost.
Now, don't judge me. I agree that gambling is not good and some are illegal. When I say gambling, I meant a certified betting website though which there are a lot of. Gambling is not always a guarantee so I controlled my gambling to control losing. Like, I would bet a small specific amount and whenever I reached my targeted amount, I would set it aside. When I lost consecutively, I would stop, relax and distract myself or sleep. I would let the time pass by to remove the tension that I was feeling. Then, I earned more than what I had invest. It helped with our bills and other expenditures.

Last month, I met with a friend who invited me to her company called EC Online or Empowered Consumerism. It is not networking and I don't have the time to discuss what it is about but I decided to invest my winnings on it. It was around $188 and I was able to full pay it in series of payment. It was a good investment because I earned much big in return and I am happy where I am right now!
I hope this doesn't stop though because it is making me lazy now.
My point is stop complaining if you don't have money. Money can be found with hard work and perseverance. There are a lot of ways to earn money, it is just a matter of finding it.
About investment, you have to risk it to earn it. Don't invest if you keep on worrying about the money because it is always not a guarantee. Why would you call it investment if it is already guaranteed? It is risky but the return is worth it. Just do your research, don't afraid to try things out and aim for bigger things. Know where, which and what to invest in. Weigh things down and calculate your probabilities of losing so you know what to expect, where and how to bounce back.
We all have the potential to be great but it always depends on your choice, thinking and determination. Cheers!