Easy Pork Chop Recipe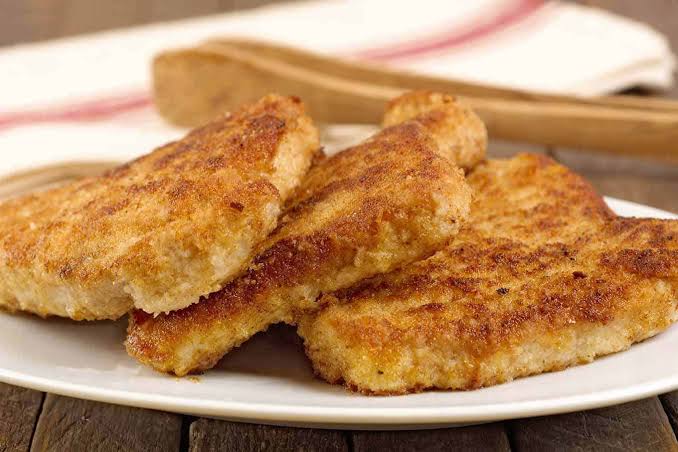 Are you in a hurry to go to work? Or looking for an easy yet delicious dish that you can prepare for your kids?
This is the easiest way I know on how to cook Pork Chops. It is basic, super easy and delicious.
Ingredients
Pork Chops

2 pcs of Eggs

1 cup of Flour

1 tbsp of Cornstarch

1 1/2 tsp of Salt

1/4 tsp of Ground Black Pepper

Oil for Deep fry
Procedure
Rub salt and pepper on each sides of the pork chops. Let it rest for 10 to 15 minutes.

Combine flour and cornstarch in a plate and mix well.

Beat the Egg with a whisk.

Dredge the Pork Chop in the Flour mixture. Then dip it in the egg and dredge it back in the Flour mixture.

Heat the Oil in a pan. Deep fry the Pork Chop. Cook in medium heat for 10 to 15 minutes on each side until golden brown.

Strain the Pork Chop and serve.
Just one important note, it tastes more delicious when serve with Gravy, Ketchup or Soy Sauce. Your family and friends will surely love this!
I hope this is useful. Happy eating!