Easy Fried Cabbage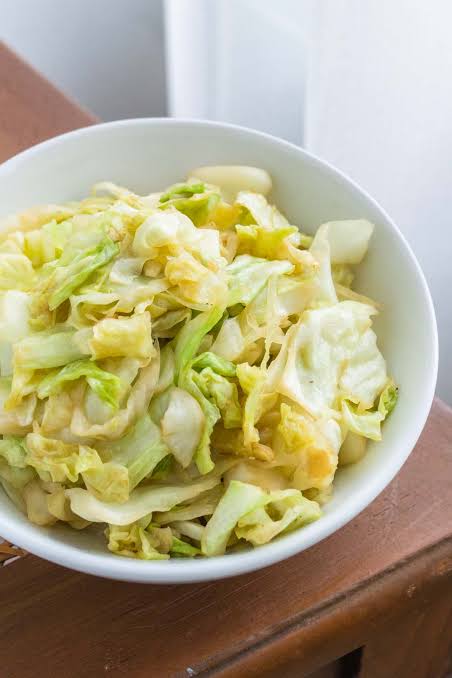 This is in relation to my previous article that talked about the patron saint of Ireland- St. Patrick, an Irish recipe, as promised.
I apologize if this is very basic. Any country basically cook this. But this is the simplest Irish recipe that I found that I can cook with the basic ingedients that I have here at home.
I looked for a lot of Irish recipes but most of them have ingredients that are hard to find due to this coronavirus situation. I did find this and tried it with Margarine and it does taste good!
Ingredients
1 head of Cabbage

(sliced lengthwise)

4 cups of Water

Knorr Chicken Cube

2 tsp of Butter

(can be substituted with Margarine)

Salt and Pepper to taste
Procedure
Boil Water in a pot for around 5 minutes or so. Add Knorr Chicken Cube to create our Chicken Broth. Let it simmer for 2 to 3 minutes.

Add the Butter. Let it simmer for another 3 minutes.

Add the cabbage. Cover and cook over low heat to steam the cabbage for about 30 minutes or until Cabbage is tender.

Stir frequently.

Season with Salt and Pepper.

Serve.
This is just an easy normal dish if you think about it. But, this is the easiest recipe that anyone can cook, aside from omelet. The ingredients are also easy to gather.
Butter will give you a bland taste but with margarine, it gives you a little taste of sweetness.
Try it out!