Chicken Lomi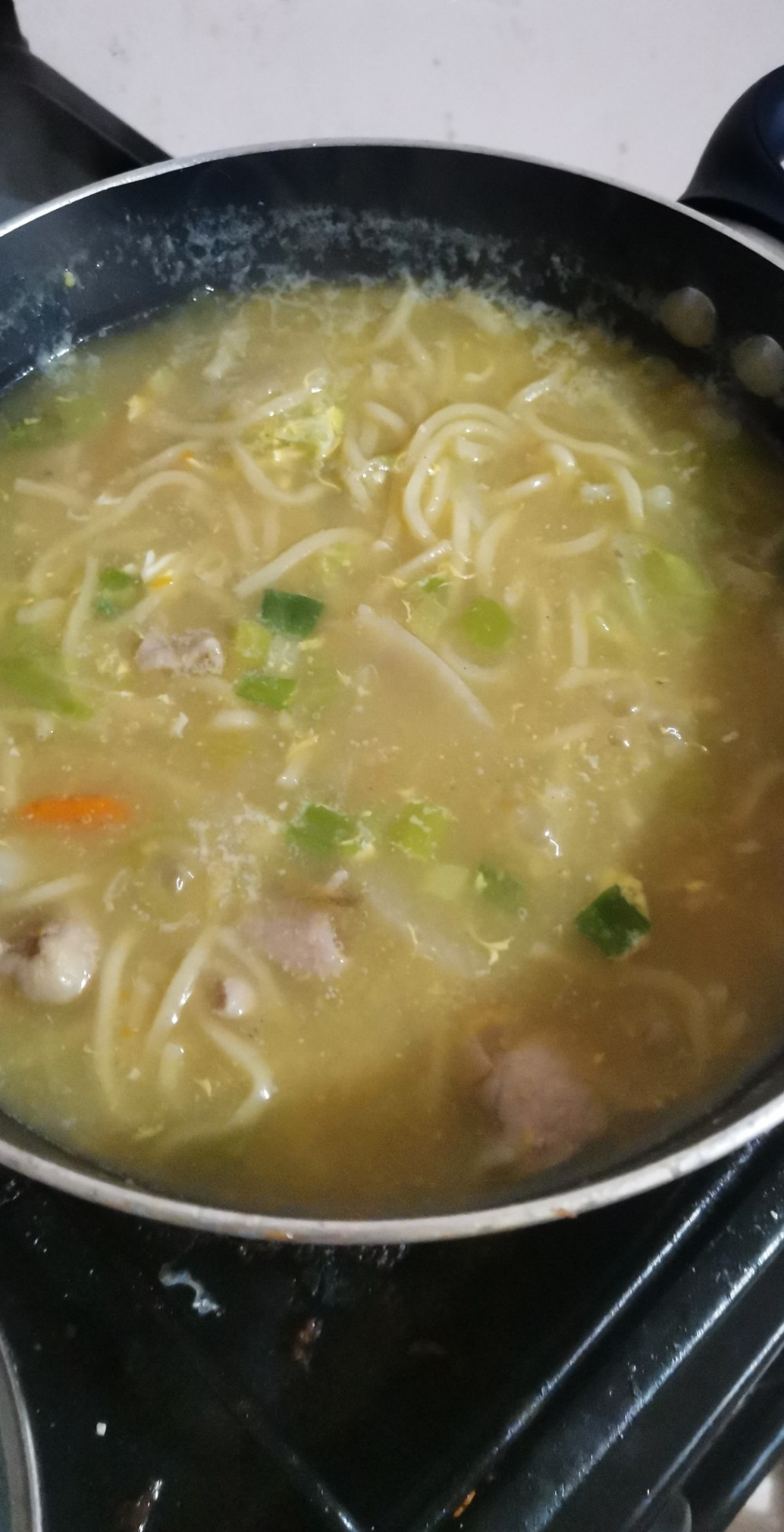 I have cooked this several times now. My son loves this! I find this dish so easy to cook and ingrediente can just easily be gathered.
Ingredients
Garlic (crushed and diced)

Onion (small cubes)

Carrots (chopped as circles)

Cabbage

Scallions

1 Egg

Boneless Chicken

(cut into small thin slices)

Knorr Chicken Cube

Miki Noodles

Water

Salt

Ground Black Pepper

Oil

1 tbsp of Cornstarch

(mixed in 1/4 cup of Water)
Procedure:
Heat Oil in a pot. Sauté onion, garlic and carrots. Once onion is soft, add the sliced Chicken. Cook until light brown.

Pour your desired amount of water into the pot and let it boil.

Add Knorr Chicken Cube. Stir and let it cook for at least 15 minutes with low to medium heat.

Add chopped Cabbage and Miki Noodles. Let it cook for another 10 minutes.

Add chopped Scallions. Stir. Let it cook for one minute.

Add an egg and stir continuously to prevent it from forming.

Pour in the Cornstarch Mixture and stir until the soup thickens.

Add the Salt and Ground Black Pepper to taste. Let it cook for another 2 minutes.

Serve and devour!
It is heavenly delicious. Try it out! It is also good for cold weather and hangover. Have a happy appetite!