Avocado Ice Cream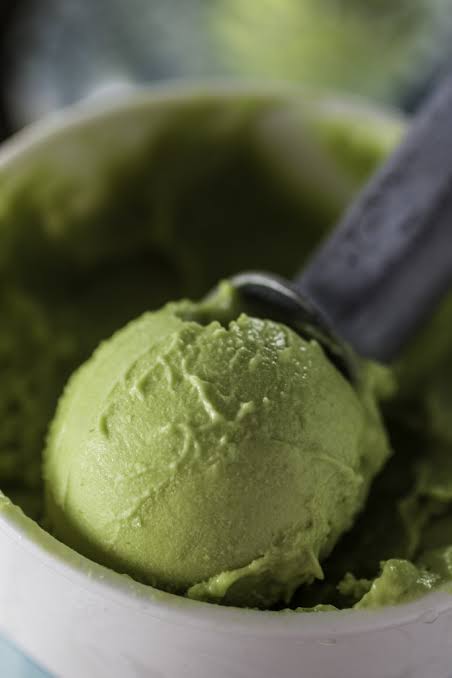 This is how I usually make my Avocado Ice Cream. It has less sugar, very healthy and is delicious!
Ingredients
1 pack of All Purpose Cream

1 can of Condensed Milk

Avocado

Small amount of Milk
Procedure
Chill All Purpose Cream for 4 hours.

Sometimes, I put it in the freezer for it to Chill faster.

Use an Electric Mixer to whisk the cream and create a fluffy cream.

Add Condensed Milk and whisk it to mix evenly. Set aside.

Remove the seed and the stalk from the avocado. Mash it!

Pour small amounts of milk to smoothen it.

Then, add it to the mixture using a ladle. Mix evenly.

Transfer to a plastic ware.

Freeze it over night.
And that is it. You have your Avocado Ice Cream. Your family, kids and friends will love this!
You can also add some peanuts or chocolate chips on the mixture!