Is it safe to quit the job after financial independence?
The answer to this question depends on every individual and what they really want in their life. I personally think that the nature of work someone is doing is the major deciding factor to either quit the job or not quit the job. For someone who is financially independent, money is not a big deal but there will be so many things they would require in their life. In order to satisfy all those needs, it is very important to choose if they would need a job or not.
Financial independence is a process that usually takes some time. But by the time we are preparing ourselves for financial independence, we might have checked for opportunities that would provide us a sustainable income which in turn can give us confidence that we can quit our job. But quitting the job is not the important thing here. We should not need a job again or we shouldn't be dependent on the income from a particular job. But there are so many advantages a job can give us. Before quitting a job, it is good to consider those advantages.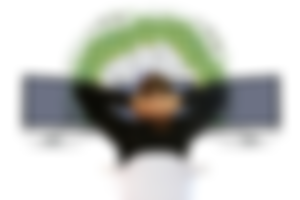 The first major advantage a job can bring us the contacts and socializing. Human beings are social beings. They need interactions with other human beings or at least some sort of social contact. Job is the place where people interact with each other and in some cases, people also find their life partner in their job location. I have seen this happening to many people. That becomes one of the biggest advantages of going to a job.
Money isn't everything when it comes to a job. If we have a creative brain, the job is one place that gives opportunity to use our creativity. We can still do it by staying at home but being focused is not very easy when it comes to doing it by ourselves. Using the creative brain helps in staying healthy and also in having a long life. This is what experts say.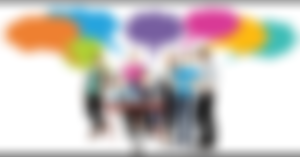 Today socializing happens through several means and jobs need not necessarily be the only place to socialize but in the olden days that used to be one of the major places where people interact and discuss interests, disinterests, politics, and so many other topics. They also find the love of their life and pretty much everything happens in the job they do. There are still communities that carry out a certain type of job for centuries, coming as a family tradition. In such cases quitting the job may not be a great idea for them because they might cut out the family lineage.
In order to live an active life, I personally think that everyone should have something or the other as either their Hobby or a job. They say "Idle mind is devil's workspace". I have seen that personally. We will get so many unwanted thoughts. Last year I suffered from anxiety and depression which got triggered all of the sudden for no reason. I found out that an idle mind was dangerous and diverted my mind towards good things and pleasant things. So I personally think that staying active is very important and a job that we like the most gives us the opportunity to stay healthy and also active.
---
If you like what I'm doing on Hive, you can vote me as a witness with the links below.
Vote @balaz as a Hive Witness
Vote @kanibot as a Hive Engine Witness
---
---
Posted Using LeoFinance Beta