His parents' marriage was very unstable from the beginning and it soon became clear that it would not last long. Namely, his father traveled on one of his business trips, and when he returned a year later, he found his wife, John's mother, pregnant with another man, which caused a quick divorce. Since her new husband's family did not want to accept John, she gave him to his sister as a four-year-old boy, who, since she did not have children of her own, tried to give him all the love she needed.

This is how the life of a very famous music star begins. It's John Lennon.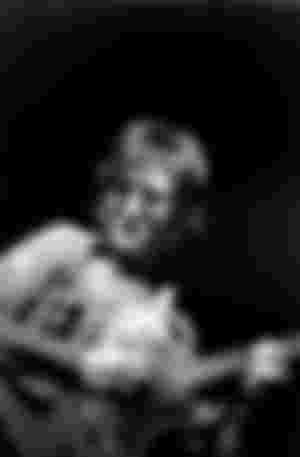 This is how the life of a very famous music star begins. It's John Lennon. He envied the children who had mom and dad, which he longed for all his life. He grew up surrounded by women. His mother visited him regularly, and it was she who instilled in him a love for music, buying him his first guitar as a gift.
He was a very bad student at school, mostly because of the bad reputation he gained by making fun of both students and professors. He was constantly figuring out how to hurt others. Due to poor grades in school, he could only enroll in an art high school that marked his life. There he met his girlfriend Cynthia Powell, founded his first band "Quarrymen". Later he changed the name of the group to "The Beatles", which became one of the best music groups of all time. On August 23, 1962, he married Cynthia, and his godfather was Brian Epstein, his manager. Seven months later, his son Julian was born, when the famous musician was never too attached. It was in the 1960s, when real Beatlemania began, that Lennon began consuming LSD, a drug that aided his creativity but also developed the aggression that plagued his wife Cynthia the most, whom he beat very often. After the birth of the child, their marriage became a real horror. The musician began to realize in himself the love for people of the same sex, and very quickly he realized how much he was in love with his godfather Brian. The two of them traveled to Spain, and speculations about their romance began to circulate around the world. His wife endured everything for love, claiming that John is only bad when he drinks or consumes narcotics, but when she found out in 1966 that he was slowly falling in love with the girl Yoko Ono, she decided to divorce him, while the famous musician was left to pay one hundred thousand pounds a month for alimony. While he was entering a relationship with an eccentric Japanese woman who was thirteen years older than him, the popularity of the Beatles had already reached such proportions that, wherever they appeared, the members of this band caused so much attention that they were not allowed to go out without security. Under the influence of a woman who despised him, Lennon began to feel constrained in the group that made him famous, so he left her in 1969, which infuriated many of his fans. Although he was initially very attached to his wife, his fascination with her slowly began to fade. At her urging, Lennon began a relationship with their associate Mei Fang Yi in 1973, and when, after eighteen months, Yoko decided that her husband enjoyed this young girl a lot, she told him that he had to leave her, which he was without. talk and did. The controversial Japanese woman regained control of the musician's life when their son Sean was born in 1975, after she had previously threatened to have an abortion if she did not promise to be completely dedicated to her child. However, Lennon did not have much time to enjoy his family life because he was killed on December 8, 1980 in New York in front of the entrance to the building where he lived. He was killed by his fan Mark Chapman, to whom the singer signed his new album only a few hours earlier. John's wife announced the next day that there would be no funeral and that his body would be cremated, and the ashes sprinkled on Central Park, where today there is a memorial of this musical legend - the "Strawberry Fiedels" Memorial.