Does our Dreams Has Connections in our Waking life?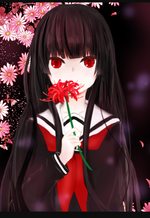 From my own opinion, dreams are the product of the activities while we are awake or it is the hidden emotions that reflected in our dreams, it is the unresolved feelings of desires, longing, envy from someone that we get hold of it. The other way around dreams are the little monsters hidden in our own demons. In reality we cannot show to anyone else. That is why dreams are the reflections of really who we are in person. If we are in our dreams we can do whatever we want, it can be tricky. We thought sometimes our dreams is in our side but it is the opposite happening inside in our dreams. It can be shifted into several scenarios and most of the time we forgotten all of our dreams that night. Based on my readings if you forgotten your dreams when waking up, you just made a nice and deep sleep. But if you remembered the details of the events in your dreams it has something to warn, protect and serves as reminder in our waking life.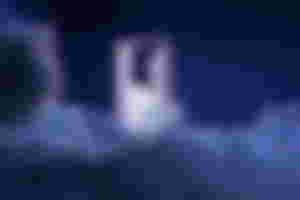 My first come back article since last January this year. I thought I could write something nice though our situation is not yet stable. I mean with stable: that my husband can find his job. Finally, he landed a job just this February last month, after four months of looking online as VA, but his luck not fall to this VA or virtual assistant. It was his last resort to go back as a call center agent or customer service representative. We accepted the fact that being a virtual assistant is not for him. And I'm very grateful of whatever job he has now.
It's tested and proven that life will taught us if the things we are used before will disappear. We value the blessings if will took away from us. At four months that my husband has no work make me realized things in life. And a lesson to instill in my heart that, don't take for granted the blessings you have right now. Embraced and dearly appreciate it.
Last Thursday I had a dream where my late mother-in-law was there but I saw her giggling talking to me after I woke up. I didn't feel well I have a high temperature of fever. But I continue my daily routine like doing chores, until noontime till three o'clock pm I have chills and still manage to make my ginger tea, and took my Biogesic for my fever and it lessen my fever. I thought it will stop there. Until the next morning I don't feel well every noontime till late afternoon I don't feel well. Then on Sunday morning, I decided to lit a candle and praying for the souls of our faithfully departed. After saying those prayers I also pray for the protection against evil temptations and evil deceptions. And my fever went away hoping it will not come back. Sometimes souls thought they are forgotten. They need to be remembered through our dreams.
Every time I remembered my dream I searched online the meaning of those and reconnect to my waking life. One dream I remembered I was running away from someone that is chasing in my dreams. But I saw the meaning online, it says I'm running away from the real feelings I have. Many interpretations just popping up, others would say running away from someone in waking life or avoiding an event that is coming in your life.