On May 28, 1907, the first Tourist Trophy motorcycle race was held on the Isle of Man
The most famous and most dangerous motorcycle race in the world was first held 112 years ago on the Isle of Man in the Irish Sea. Why right there? The Isle of Man, between Great Britain and Ireland, enjoys a certain amount of autonomy and does not have to fully respect the laws of the United Kingdom ...
When. there came into force a general speed limit (a problem that will be solved only by building a permanent race track Brooklands, which is not a public road), urgently needed to find a solution for the organization of races.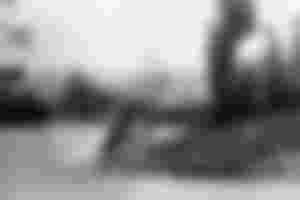 It was agreed with the island authorities that the first automobile race would take place in 1903, and the motorcycle race two years later. However, the first real motorcycle race for the Tourist Trophy was held only in 1907, as an accompaniment to the car race.
Four-wheeled vehicles still occasionally race there, but what made the Isle of Man famous all over the world today is the motorcycle race, which takes place in late May and early June each year.
Public roads on the island are closed and insanely brave motorcyclists come out on them, exposing themselves to danger in order to enter the eternal list of winners, or at least only those who managed to finish this demanding race.
The track record is held by Bruce Anstey, who drove a Honda CBR1000RR in 17: 06: 682 in 2014, with an average speed of 212,913 km / h. Beware, we are talking about average speed and public roads, with ups, downs, potholes, animals running across the trail, electric poles, fences, walls ...
It is clear why this race is a real test of courage only for the best, but also the deadliest competition in the automotive world, with officially 245 competitors killed during the race (including the autumn Grand Prix of the Isle of Man), with fifteen more recorded casualties outside the race and testing, among drivers and spectators.
The question is how long the TT will survive, the last real race in the world, a relic of a time when racing was truly dangerous.