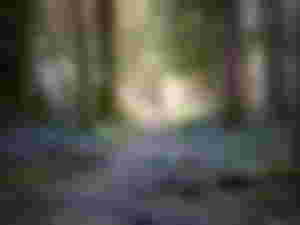 Human beings are sociable beings and we love to meet and share with other people, so relating to some people is not difficult, however, for others it is.
In this publication, I am going to share my experience with this walk of life in the company of solitude.
The arrival of the pandemic brought with it endless fears, doubts, and concerns, but at the same time, it taught us that we can be better people and we can also adapt to survive.
It is not difficult to think that despite all that we have had to live, facing social separation has been quite an important factor in the life of humanity, and much more so for people who live alone because this situation came to show them that it is important to have company.
In this walk, I learned that life is more valuable and beautiful than I saw it before, that self-love takes on greater value and that it must always be present in every moment. If you are in a couple, communication and not losing patience are very important. You can come to think that the problems are endless, but I think and I am a faithful believer that with love everything can be achieved, that is why for those who are in a relationship it is important to remember the reasons why they fell in love and how it all started.
Keeping the bonds of love alive will help you cope with every moment and every situation that you have to face.
For those of you who are alone and without a partner, this pandemic situation was a challenge, because many fears arose and loneliness became greater, the walls of the house became a prison, appeasing dreams and ideas.
This situation became a constant struggle to survive and get ahead, which allowed us to learn and flourish in adversity.
Growing up in adversity is a learning that can transform life, sometimes we can think that we have already learned everything and that there is nothing beyond it, but I can affirm that it is not like that, because we never stop learning and we never stop transforming ourselves, even if we arrive to think that this does not happen.
Open your mind to new ideas to live this journey of life in a pleasant way, because we did not come to this world to suffer, therefore the way in which you decide to live, the different events of your life will flow to the same extent.
We can all be better people and learn from each situation, so we must be open and receptive to learning new things to grow.
The difference is in you in me and we must not lose hope, because there are still many things to come and we must be prepared, whether we are alone or in the company.
The pandemic came unexpectedly to change our lives but do not let it defeat you, because you are stronger than you think, go out and face it with new objectives, new goals, and dreams because the limits are only in the mind, always have this Present.
Image taken from Pixabay, free to share
See you in the comments of this publication.
With love
Angelica7