Join the Joystick.club Token Sale and support funding the development of the first Bitcoin Cash powered mobile and desktop arcade. Joystick.club is a shining example of micro-payments and utility of Bitcoin Cash. With just a small amount of crypto (~$0.25) users can play arcade games and earn JOY tokens while competing for the top position across game leaderboards.
Joystick.club is currently in the early stages of smartBCH integration. Currently the project is launched on native Bitcoin Cash with SLP Tokens. We launched Joystick.club in April 2020, prior to the launch of smartBCH. In order to support the growing smartBCH ecosystem, we are doing our first token sale (IDO) with our friends at Benswap.cash using their IBO platform.
This article is also available in Chinese 🇨🇳(https://read.cash/@amalektricity/joystickclub-c4e1cd97)
We will be selling 1,000,000 JOY (SEP20) tokens via IDO using Benswap.cash at a price of $0.06 flexUSD per token. Our goal is to raise approximately $60,000 to support development and growth of our platform and make Joystick.club a flagship example of utility on Bitcoin Cash, and SmartBCH.
👉https://benswap.cash/ibo/active?ibo=0x9ab1E5C3C4A4d209473C048CDDDb5F198D5C8eb7
This token raise will support many of our major goals including:
Funding of smartBCH development on Joystick.club with SEP20 Token Reward Integration

Token migration from SLP to SEP20 (SmartBCH)

Liquidity funding across Benswap and other smartBCH dexes

Introducing more users to Joystick.club

Building deeper in-game (play to earn) mechanics

Expanding games selection

Support our roadmap
JOY token is a reward and governance token for gamers to earn by playing games on Joystick.club. We want gamers and holders of our token to aide in the decision making of our platform. As governance platforms like snapshot.page emerge on SmartBCH, it will become possible for staked JOY holders to participate in governance and vote on proposals such as new games, reward mechanisms, partnerships, etc.
JOY currently has a total supply of 4 million tokens. At present there exists 2 million tokens on SLP token protocol, and 2 million tokens exist as SEP20 tokens on SmartBCH. There will never be more than 4 million tokens in existence. Our game platform has built in progressive reduction in rate of inflation to reduce too many JOY tokens being released into the circulating supply at once while supporting project growth. As this project matures, the total supply will be reduced through token burns, see Deflation.
Our goal is to migrate all (or as many) SLP tokens to SEP20 token over the course of 3 years. For the time being, we will continue to support SLP, but we suspect SEP20 will become the dominant token standard on Bitcoin Cash in time. SLP tokens at present moment however are the most widely adopted within the Bitcoin Cash community. We're grateful for the work around SLP and will support this standard as long as it remains feasible.
In order to accommodate the 1M JOY token sale, we will be burning 1M tokens on SLP, and minting 1M tokens SEP20 tokens on SmartBCH to keep the total supply of 4 million tokens constant. The 1M JOY (SLP) tokens all originate from our admin wallet, which we use to seed our production wallet to reward users JOY tokens. The burn and mint transactions will be shared in our public telegram and on Twitter for public accountability. Following that, our SLP Mint Baton will be burned to prevent additional JOY from being created. This burn transaction will be shared with the community as well.

Much in the same way that Bitcoin Cash miners create new coin, Joystick.club gamers help increase the circulating supply of JOY by unlocking rewards form the production wallets (funded by admin wallet) through game play. At present, this is done through a two part process:
1. Play game and earn JOY (SLP)
Users play any game on Joystick.club and complete a minimum required amount gameplay in game to be eligible for a floating reward. See Reward Mechansim below for more details.
2. Users bridge JOY (SLP) to JOY (SEP20) and increase supply on SmartBCH
Users can choose to bridge their JOY (SLP) to JOY (SEP20) through two bridges. We have partnered with @Spicetippingbot to support instantly bridging funds over. Bridged funds unlock SEP20 for the user, while moving SLP into our admin wallet to be burned on a monthly basis. Users who bridge funds from SLP to SmartBCH are supporting inflation of JOY on SmartBCH while supporting deflation of JOY from the total supply. As more JOY is moved from SLP to SEP20, the total supply decreases. See deflation section.
Playing games on Joystick.club allows gamers to earn JOY rewards. You may recall this type of experience IRL (in real life) at your local arcades. Play games, and you might earn some paper ticket tokens. The concept behind our platform is somewhat similar, though improvements to this system have been made which better support growing network effect and utility to our users.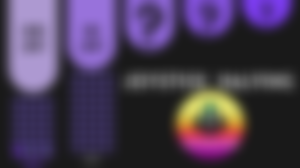 JOY Reward Halving Events
Much like POW mining, where the coin unlocked by miners are reduced over time, the JOY reward that gamers unlock also decreases over time. The reward mechanism started at 100 JOY per play at launch of Joystick.club.
On October 29, 2021, Joystick.club announced its first halving event to coincide with the launch of the SLP to SEP20 bridge. Maximum rewards per game play were reduced to 50 JOY tokens. As of November 2, 2021, further enhancements to the game platform have been added to ensure Max Reward: 50 JOY is awarded to users who are exceptional gamers. This provides added incentive for gamers to practice more and get further in the game. Gamers who die too early may get a consolation prize of only 10 JOY. If the gamer is intermediate they may receive any number between 10 - 50 JOY depending on their skill level. This helps prevent our gamers from flooding the SEP20 market with JOY too quickly as the project is in its infancy. This also helps reduces the incentive for gamers to "suicide farm" rewards.
Regular halving events will occur to reduce the rate of inflation to the circulating supply. During the early phases of this project, halving events will be more frequent to reduce the rate of inflation to the circulating supply, which reduces the supply of tokens being bridged from SLP to SmartBCH. Halving events will become more infrequent as the project ages. These halving events will be introduced initially by our Admin team. As governance tools become available on smartBCH, that decision will be brought to governance vote.
Proof of Gamer (POG)
As the Joystick.club platform is enhanced, the reward mechanism will be optimized to ensure the maximum reward is only awarded to those with the most exceptional gaming prowess. Earn less points, or complete less levels, and you may only get a fraction of the maximum reward. These enhancements further support reducing the rate of inflation, and encourage users to actively compete for the top leaderboard positions.
Leaderboard Rewards
As part of Joystick.club, our platform allows gamers to submit their name and score to our game leaderboards. Gamers with the top leaderboard position will become elligible for bonus JOY rewards. Our backend will reward the #1 position on each game's leaderboard with a bonus JOY reward on a weekly basis. Leaderboards also contain a tip capability, allowing other observers and gamers to tip the top five (5) positions a small amount of BCH to congratulate them on their top spot. Gamer's might also tip users who appear to be challenging the #1 position to help fund their journey to the top. The leaderboard increases the rate of inflation by very little, while supporting community engagement and friendly competition.
BCH Airdrops to SLP Holders
Users who decide to keep their JOY tokens on SLP are elligible to BCH airdrops. 50% of net profit generated Joystick.club gameplay (~$0.25 per play) will be airdropped on a monthly basis to JOY (SLP) holders. This feature helps provide users more utility for their JOY (SLP) tokens while they accumulate enough to decide whether they want to bridge tokens to SmartBCH. Airdrops will be distributed entirely in Bitcoin Cash using the Bitcoin.com Dividend Calculator. This feature may be expanded into the SmartBCH version of Joystick.club in the near future.
There is not a fixed rate of deflation within JOY tokens. However, we have built rules and incentives to support deflation of the total supply of JOY over time. These deflationary methods will make JOY tokens more scarce, and in theory, provide them with more value to the community. The deflationary means are as follows:
1. SLP to SEP20 SmartBCH Bridging
Gamers who earn JOY token rewards and choose to convert their JOY tokens from SLP to SEP20 SmartBCH tokens will be reducing the total supply.
Example: Alice earns 1000 JOY by playing 20 games (50 JOY reward each). Alice uses one of the two bridging methods (spicetokenbot or bridge.joystick.club) and sends her 1000 SLP tokens to the bridge. Alice receives 1000 SEP20 tokens on SmartBCH. The admin of Joystick.club receives those 1000 SLP tokens into a "burn only" wallet. The admin will burn all JOY (SLP) sent to that wallet on a monthly basis, sharing the amount and txid to the community. Total supply can be seen by viewing the token contracts for SLP and SEP20 in the notes at the end of this document.
Note: Bridged SLP token burning will commence after the token sale is complete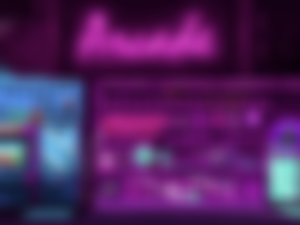 2. NFT Prizes
One of the funnest parts of visiting an arcade was accumulating reward tokens and trading them in for a prize at the end of your visit. Joystick.club is currently in development of an NFT minting portal which is only unlocked to users who burn a "to be determined" amount of JOY (SEP20) tokens.
Users will be spending their JOY (SEP20) and some BCH to earn a one of a kind, unique NFT from the Joystick.club Prize Counter. NFT's will vary in rarity, form, and function, and utility, and will support growing the platform, while reducing the total supply of JOY. In later versions of Joystick.club on SmartBCH, NFT's will also impact your gameplay.
Want EARLY ACCESS to participate in the first Joystick.club NFT Prize Area?
Fund liquidity for JOY-BCH or JOY-FlexUSD on Benswap.cash and/or Mistswap.fi and be eligible for early-bird access to the first NFT Prize Area on Joystick.club, where users and gamers will be able to mint one of a kind NFT's.
All you need to do is:
Add JOY-BCH or JOY-FlexUSD liquidity to Benswap.cash or Mistswap.fi (see below)

Fill out this form so we know how to get in touch: https://forms.gle/LBVhzKsCCDnaZN3M6
Liquidity Pools eligible for EARLY ACCESS: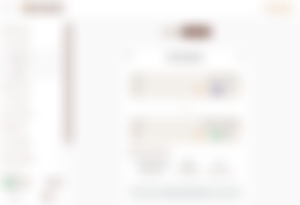 Joystick.club emerged back in April 2020, shortly after devcon.cash 2020. By crypto terms, we're an old and trustworthy project. Thanks to the release of our SEP20 token, we've seen a lot more interest from the SmartBCH community. Combined with our inclusion into the Bitcoin.com Wallet, we are growing team with a lot of momentum.
In terms of on-chain transactions, you can visit http://podium.cash and see that our SLP token alone has climbed the charts fast. JOY has more on-chain transactions than many popular tokens on Bitcoin Cash, including SAI (Sideshift SLP token), PSF (Permissionless Software Foundation token), ACD (Alliance Cargo Direct token), GOC (GoCrypto token), INC (InstaCrypto token). JOY is also very close to outperforming USDH (HonestCoin USD Stablecoin), and FLEX (CoinFlex Token).


Joystick.club already has a working product in beta and a growing community of users across China, Hong Kong, Philippines, Vietnam, Japan, and USA. Between our partnerships, our products, and our growth rate, JOY has more to offer than most projects have during a token sale.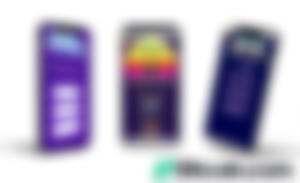 Joystick.club has various strategic partners. We were one of the first hackathon contestants (devcon.cash 2020) to get in-app integration to the Bitcoin.com Wallet. This allows Joystick.club to be enjoyed by their 24 Million Wallets. Simply open the Bitcoin.com Wallet, and access the Discover tab and tap the Joystick.club Icon. Select a game, pay in BCH, and play and earn JOY tokens. Our project has been inside of the Bitcoin.com Wallet since July 2021.
Joystick.club is included in the SpiceTippingBot telegram bridge, and are verified in the MintSLP bot on telegram. The team are in talks with various wallets and game projects across BCH, including Paytaca Wallet, Enter The Sphere Game, and more.
Gaming is a multi-billion dollar industry. Through its humble beginnings from the 70s onwards, gamers have been spending their hard earned money to enjoy some fun. Much of the growth in video games originated from Arcades. Dark rooms, cramped with electronic machines ranging from Pac-man, space invaders, to run of the mill pinball machines. While gaming evolved to home gaming consoles, online gaming, and the trend to purchase the "whole game" became the new norm. The need for game ownership has been reduced thanks to increased internet bandwidth, competing free-to-play games (League, PubG, etc) and the freemium model we've seen in games in mobile app stores.
Translating spending quarters ($0.25c) to online free-to-play games couldn't scale with traditional permissioned-based payment processors. High fees, along with countless middlemen and regulatory bodies, national laws, and don't forget international copyright, completely killed any possibility of letting users drop in some money and compete to be the best at casual, pick up and play games.
We believe that a second Golden Age of Arcade Videos Games is just around the corner. Thanks to low-fee cryptocurrency and permissionless payment networks, we're ready to help introduce a new (but vintage) style of casual gaming to gamers around the world, and create the tools necessary for more game developers to join in on this retro-revolution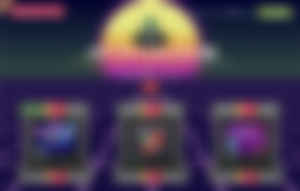 Joystick.club is your virtual local arcade, located between the world wide web and the public blockchain. No sticky floors, lack of ventilation, no neighbors peering over your shoulder, and no impatient queue laying quarters down on your game saying "I'm next". This is arcade style game play, brought to the blockchain. Joystick.club accepts micro-payments and in turn, provides players with fun, pick up and play style games that allows folks to PLAY TO EARN reward JOY tokens.
We will be bringing more games, more utility, to a tokenized Bitcoin Cash arcade experience. Whether you're playing for competition, to pass time, or to fight to earn tokens. Joystick.club is a new economy on an old idea.
We initially built Joystick.club on native layer 1 Bitcoin Cash. This also means that JOY token was born on SLP, the early token system for Bitcoin Cash. We are in the process of migrating tokens and gameplay to smartBCH. We will be maintaining our layer 1 Bitcoin Cash gameplay, but plan to focus the majority of our new development efforts on the SmartBCH implementation - which will be available on joystick.club soon. The money from the Token Pre-Sale will be spent across various areas of need. Including SmartBCH development, Server and backend scaling, Marketing and community engagement.
Bitcoin Cash is one of the most popular cryptocurrencies, and is the ONLY cryptocurrency that has been built from the ground up to focus on micro-transactions and for global scalability.
✅ Phase 1 — Launch Beta BCH and SLP powered Arcade Platform with 4 Games [Complete]
✅ Phase 2 - Build SLP Token rewards into 4 games [Complete]
✅ Phase 3 — Launch SLP to SEP20 token migration tools [Complete]
✅ Phase 4 - Reduce JOY reward per game [Complete]
👨‍💻 Phase 5 — Build Joystick.club with SmartBCH and Metamask Support [In Progress]
👨‍💻 Phase 6 — Integrate JOY (SEP20) rewards for gameplay [In Progress]
🕔 Phase 7 — NFT's and SEP20 burning [Planned]
🕔 Phase 8 — Scale platform for mass adoptions [Planned]
🕔 Phase 9 — Integrate more Play to Earn capabilities [Planned]
🕔 Phase 10 — Add more fun games to the arcade [Planned]
🕔 Phase 11 — Reduce inflation by reducing rewards from gameplay [Planned]
🕔 Phase 12 - Play for keeps [Planned]
80% of funds raised in this token sale will be put aside for development and scaling purposes. We need a top quality product that supports Metamask, SmartBCH, SEP20. We also need to upgrade our infrastructure to support more concurrent gamers and better failsafe systems to ensure a good experience each gameplay. We also need games that are extremely fun. Just like an IRL arcade, it's important that we keep new games coming in regularly for gamers to enjoy.
10% of the funds raised will be set aside for Marketing and Community engagement. Part of Joystick.club is the gaming community we're building around the project. This will help us grow from 225 Telegram Users to thousands. We hope to leverage our growing community to also get token listing on a CEX in the future.
10% of the funds raised will be placed into various liquidity pools across smartBCH ecosystem, including BenSwap, MistSwap, and more.
Amal D. (amelektricity) — Runner up for Devcon.cash 2020 for my game Block Breakers, which showcased BCH pay to play games. A passionate Bitcoin Cash enthusiast since 2018. With 4 years of game development experience and 5 years project management experience. He's worked in two different gaming startups, and currently freelances as a game & web developer. With this funding he will be able to go full-time into Joystick.club. Amalektricity is the founder and face of Joystick.club and is responsible for the partnership with Bitcoin.com which enabled the game to be added to their Wallet.
Hamza Wasim — Full time game and web developer. Building on Bitcoin Cash for just over 1 year across various BCH tools including Fullstack, Mainnet, and more. Very passionate about disrupting the gaming industry, along with high fees from Apple, Google, Credit Cards, and other big tech and banking companies. Low fee, micro-transactions in game have not been fully explored, and he hopes to showcase to the game developer industry that we are able to change faster than you might think.
Non-managing contributors — We have several people from our contacts within the industry, including gaming, business, and payments, who have agreed to help contribute. In addition to several well known community members who we hope to bring on as advisors.
Visit ido.joystick.club or visit https://benswap.cash/ibo/active to participate in the token sale.
It's simple. The more you pay to play. The more JOY rewards you can earn. The better you are at gaming. The more rewards you earn.
Help support further liquidity across Benswap and Mistswap by funding the JOY/BCH or JOY/FlexUSD Pools.
Support our project and help take us to the next level.
We want established people within the Bitcoin Cash and wider Crypto community to act as representatives of this organization, and ride shotgun on this joyride. These positions will be voluntary at first, with potential opportunity to be paid in our projects' Bitcoin Cash SEP20 token (JOY), allowing the wider community to interact with leaders on social media (reddit, twitter, telegram).
Community representatives are expected to help promote this project and grow it into the biggest project that bridges gaming with crypto. If you're the type of person who can see things through to the end, can help get Joystick.club featured across crypto-news / gaming news, listed on exchanges, and are looking for a new project to become your pride and joy.
Contact us and we'd be happy to discuss. Proof of previous successes within crypto space is required. Reach out to us on Telegram.
👉https://benswap.cash/ibo/active?ibo=0x9ab1E5C3C4A4d209473C048CDDDb5F198D5C8eb7
Useful Links