Rain and Love Story | Diary pp. 10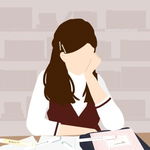 Dear Book of Secrets,
I switched on the tv, and my favorite cartoon was interrupted by breaking news. A super typhoon with a warning signal number 4 will enter the Philippine area of responsibility. It is forecast to bring tropical storm winds of 118 km/h (73 mph) to 184 km/h (114 mph) within 12 hours. Great! He's stranded in here. Ugh!
He helped me in getting my groceries from his car, and I unpacked everything and washed the fruits, veggies, meats, and frozen goods before putting them in my fridge. He tried to help me again, but I declined because restocking is a form of therapy for me. And I don't want to talk to him, so I have to keep myself occupied. This place seemed to be too tiny for us two.
But he keeps talking as if I haven't caused him any pain in the two months after we broke up. He annoys me. He said my house is tiny, cute, and tidy, just like the one we planned before. He came here as a visitor or a friend, so perhaps I can treat him as such. I asked him what he was doing now for a living, as if I hadn't been stalking his social media accounts every day. I'm right; he's presently living alone in a condominium in Metro Manila and working as an Engineer. He was just chilling around here, which is why I saw him. Or is it destiny?
He, too, asked as to what I was doing right now, to which I responded. Suddenly, he apologized for leaving me. For cutting our ties. I understand his reaction. I'm the one who needs to apologize for making him feel that way. For piercing his heart with so much anguish. But I don't know why did he came back. Is he coming to take his vengeance on me? Or to resume where we left off?
I passed out while holding some apples that I was about to put in the fridge, and they are now all over the floor. I can hear him screaming my name, trying to wake me up and I've gone completely unconscious. I woke up in the couch. Thank goodness, it's a sofa that converts to a bed and can fit three people. Since my house is so tiny and I only have one bedroom, I got this so that my visitors may sleep over. It also has a storage under for extra pillows and blankets.
He said I was unconscious due to a high fever. Maybe I had a cold because I was drenched in the rain and my clothes dried in my body. He scolded me just like before. I missed that. He cooked my favorite soup for me, and I cried in front of him. I pretended it was because of my fever and severe headache, but the truth is that I miss him terribly. Miss us.
Love,
Alyshestia
Series Title   :  Dear Book of Secrets
Series Number  :  Diary pp. 10
Sub Title      :  Rain and Love Story
Published Date :  September 30, 2022
Author         :  alyshestia
I hope you had a great time reading this, perhaps sad story of mine. And hey, it's Friday. Tomorrow is a rest day. I hope...
Have a good day ahead.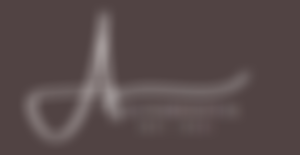 Credits:
Lead image: https://www.google.com