My Addled Mind is Playing Tricks On Me | Diary pp. 11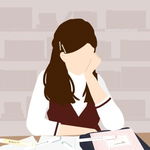 Dear Book of Secrets,
Is this a dream? I have the feeling that I am resting in someone's chest. I gently opened my eyes to see this person sleeping beside me here in a small sofa bed. Hugging me like a baby in his huge arms. His warm hugs keep me safe. My mind tells me to rise up, but my body and heart beg me to stay. I missed looking at this handsome face. It's as if I'm living my life in a dream. My anxieties have vanished just by gazing at him. I could stare at him forever if I had the chance.
I can hear his soft groans, so I'm guessing he's about to wake up. I immediately closed my eyes and pretended to be sleeping. He seemed to be staring at me, brushing the few hairs off my face. He kissed my forehead and gently touched my neck and head with the back of his hand to see whether my body temperature was still feverish.
He carefully holds the back of my head and raises it a bit to replace his shoulder with a pillow so he may get up when he notices that my body temperature is already normal. I opened my eyes slightly and noticed him heading to the bathroom. Sigh. What am I doing!
He forgot something, so he returned to the living room, which took me by surprise. I gave him a fierce eyeroll as he mocked me about faking my sleep the entire time. He said I didn't have to get up to have more rest and that I should just let him in my kitchen today. I guess I don't have a choice but to allow him.
Even though I didn't want to, he took care of me. He feeds me. He had me take some medicine and constantly checked my vitals like a personal nurse. I'm don't know why he's doing these things after all the misery I've caused him. He's a very kind person. It's practically impossible for every girl who sees him not to fall in love with him. He's a daydream. A living fantasy that I wasted.
I finally asked him why he was doing all of this for me. It was either now or never that I asked him. He's not coming back here, so yeah. He said that he still has feelings for me. Whatever I did is history, and he wants us to start again. He said that even if I pushed him away, he would comeback until we got back. He's not going to give up until he's won me back. I'm shocked from what I've heard. I'm speechless.
What would I do?
Love,
Alyshestia
Series Title   :  Dear Book of Secrets
Series Number  :  Diary pp. 11
Sub Title      :  My Addled Mind is Playing Tricks On Me
Published Date :  October 11, 2022
Author         :  alyshestia
Hi, I guess I'm experiencing writer's block recently. I'm sorry for that. I hope this article finds you in good shape.
Have a good day ahead.
<Next Page>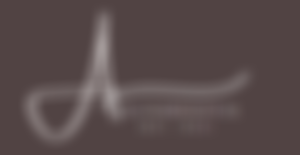 Credits:
Lead image: https://www.google.com/