Move-in Day | Diary pp. 8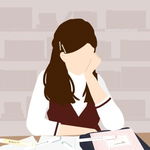 Dear Book of Secrets,
Rise and shineee! It's move-in day, so I skipped my usual routine this morning. I also take a leave of absence from work so that I may pack and carry my stuff in the afternoon. I started by making my breakfast, washing the dishes, drying them, and wrapping them with a bubble wrap and put it in the labeled boxes I bought yesterday.
After I finished packing the kitchen, I went to the bathroom and took a bath. After that, I took my things, dried and sealed them, and placed them in another labeled box. I dressed and got my other clothing and shoes from the closet to pack and put in my luggage. I also separate my unused but good as new clothing and place them in an ecobag before donating them to a shelter. Less clutter, and those that need it will be able to use it. Win-win.
It's finally time to fold the bedsheets, comforter, and pillow covers. I zipped it inside its large transparent bag together with the pillows. I also placed the mattress in its clear bag to keep it dust-free and clean while being transported. I also keep my gadgets and cords in its bag to avoid forgetting anything. I finished packing and cleaning in three hours! To save time, I ordered something from a nearby restaurant and had it delivered to my flat.
The transporting mini truck came at exactly 1:00 p.m. Three men assisted me in moving my stuff to the truck. They work efficiently and completed hauling my things in 20 minutes. I talked to the caretaker real quick to check if there's any problem, when I'm cleared, I returned the keys to him, and drove my car, while the movers carrying my belongings followed me to my tiny abode.
Engr. Chou is waiting for me outside my adorable tiny house, carrying a giant scissor and a diploma jacket holder. The house is well-lit and has a big ribbon wrapped around it, as if it were the inauguration of a brand-new building. We took a photo outside, I cut the ribbon knotted, and we ate outside before hauling my stuff inside. Happily, Engr. Chou hired a cleaning service to clean the house inside and out. What a blessing it is to have a friend like her. Hehe.
5:00 p.m. Now it's just me, myself, and I. I removed the plates and utensils from their boxes and cleaned them before placing them back in their proper placements. Also, the appliances. Maybe I'll plug in the fridge after I get home from the grocery store tomorrow to conserve energy. When I finished in the kitchen, I walked upstairs to uncover my mattress and make the bed. I also removed my clothing from the luggage and hung them in the closet. My shoes were placed in the cabinet near the living room. Isn't it very Asian?
I assembled the couch's coverings and throw pillows, as well as the decorations such as frames, paintings, string lights, carpets, and small plants and succulents in the living room. I also installed a little bookcase in the living room to serve as a reading nook. Everything is about finished. I'll install the wiring tomorrow. I'm tired right now. I deserve a warm bath and a glass of wine.
Love,
Alyshestia
Series Title   :  Dear Book of Secrets
Series Number  :  Diary pp. 8
Sub Title      :  Move-in Day
Published Date :  September 27, 2022
Author         :  alyshestia
Hello hello! I'm back. I'm just sharing you about something that happened recently. I am hoping that the next day would be better for all of us. Thank you for stopping by. Have the day you deserve!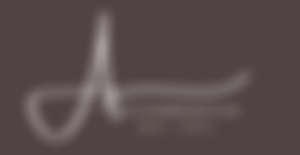 Credits:
Lead image: https://livinginatiny.com/tiny-house-with-amazing-interior-design/tiny-house-with-amazing-interior-design_1/