Buckle up! | Diary pp. 5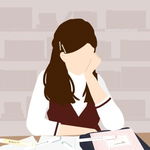 Dear Book of Secrets,
I got up early, went through my daily routine, and prepared for a meeting with the banker at Suzuki to buy my dream car. I made my decision after scrutinizing several car models. I'm still holding out for my dream car, an apple green Jimny N1. The car's total cost is $22,542.87, with a 23.55% interest rate. I put down $9,017 and will pay it off over the next 48 years.
It's all settled now. We completed the deal and drove this baby home. I dropped off the banker and drove somewhere I had no idea. The wheels took me to a coffee shop in Tagaytay. It has an overlooking view and is not overcrowded, which suits my introverted personality.
I ordered a hot caramel macchiato and savory pizza bread, exactly as the moon always get me every time we go on a coffee date at our favorite coffee shop. The coffee there isn't really good, but it tastes different and special when I'm with him.
I can't take my gaze away from the Taal volcano, which I used to watch with him, but now I'm alone, remembering every moment I've spent with him in the past. It made me wonder what might have happened if we hadn't broken up. What if I kept this love going? What if I fought for him and took the risk? Is it worth it?
I smelled something familiar. My nose loved the scent. The scent that relaxes me. The scent I always crave. The scent of him. I glanced to my right and saw him walk through the door. He sat in front of the counter, ordering his usual flavor of coffee. I shifted my seat to face the glass wall and secretly stared at his reflection. He's still quite attractive. He always has the tidiest hair, the most lovely eyes, and almost strawberry-colored lips. He's lost some weight and seems to spend a lot of time at the gym.
I didn't realize I was crying when I looked at him. I was drowning in my own tears. Releasing the emotions that are coursing through my veins. I'd like to speak with him. I'd want to apologize for what I did. For causing him pain and making his life miserable. Giving only a portion of my love and not the whole part. He did not deserve it. I constantly breaking nice things so I don't deserve someone like him.
I grabbed my things and run out of the coffee shop. I pressed the unlock button in my car key and get in the car. Turn on the engine and step on to the gas. It pains me a lot. Seeing him doing great without me. I abruptly step on the break and cry my heart out in the middle of the road.
Love,
Alyshestia
Series Title   :  Dear Book of Secrets
Series Number  :  Diary pp. 5
Sub Title      :  Buckle up!
Published Date :  September 13, 2022
Author         :  alyshestia
If this is true, I'm not sure I'd approach the love of my life if I saw him anywhere. What if he's mad at me? What if his life is now put together? I don't want to ruin his life any more.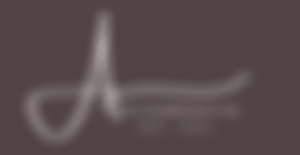 Credits:
Lead image: https://otosection.com/suzuki-jimny-2019/