It's all or nothing, half nothing works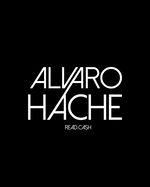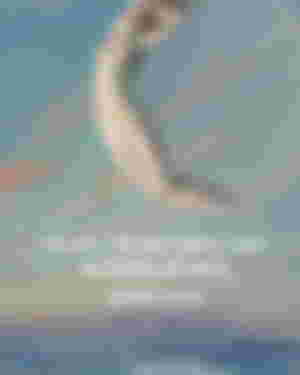 "Tenacity, strength, perseverance and discipline are above ability and talent"
Half versions are useless, doing things by halves will only give us fruits or half results, failures, life will give us multiple lessons, among them definitely that it is better to leave our skin, soul and everything when we do things, give what the best that we have, giving the best of ourselves will only repay us the same, in addition, the satisfaction that comes from having given the best that we have is impossible to erase, many have certain reticence, certain limits, certain brakes, in the face of life, having these attitudes only denotes that we are living a half life, the human being has many customs that, in addition to being ugly, accentuate and condition us to live a negative life, a life condemned to accept what is given to us and not what we want, conformism basically is that custom, it is that habit so ingrained that more than liberating it is an incarcerator, an executioner, that traps our mind, in turn the mind has the capacity to encapsulate us or act as a liberator, everything it depends on the beliefs that we have chosen to follow, it should be noted that there are many in the world that are more negative than positive and that unfortunately have the ability to camouflage themselves and act as positive when they are silently eating away inside.
Do not allow yourself to settle for situations, people, and things that deep down you know can be better, you know that you can and have the ability to have better things and experiences, that you are a person who gives a lot, that is a lot, therefore you deserve what right back, when you go through certain experiences and circumstances you should ask yourself, you should be totally honest with yourself, because even if you forget you are your priority, your well-being and being one hundred percent, it's not about selfishness, it's about that you value yourself , it is that you know your worth, it is that you choose the path that implies self-love, the love that has removed the blindfold from your eyes, has shown you that reality is different, that you do not deserve crumbs, that you deserve abundance in all its splendor, in its total commitment, we begin to accept crumbs or half things when we decide that someone else's well-being is above our own, when we prioritize the judgment and demands of others, when we ignore It is what we feel to look good in front of the world, when we feel that we must follow certain ideas and doctrines to look good in front of others, to feel accepted, it should be noted that there will always be people with whom we do not agree, people with whom we do not We stick with glue, but there will also be people with whom we form certain connections easily, people who risk staying in our lives, people who support us even when everything is going wrong, always choose these types of people who are the ones who truly appreciate you .
We must learn to set limits, healthy limits, respectful limits that help us easily identify who or who truly deserves to have the opportunity to be in our life, because if we continue to go over our essence and our interests, if we break our being, if we sacrifice our happiness for someone else we would be attacking ourselves, our self-esteem, our individuality, individuality is that which allows us to maintain and establish our own essence, our freshness, basically our originality, that series of aspects by which the The world knows us and identifies us, eradicating the extremes and substituting for some that we are not, for some that limit us, for some that make us practically like inanimate dolls, unhappy and lifeless, the commitment must always be with us, before with others, others promise to take care of and safeguard everything that promotes us to be happy, that promotes move our natural essence, promote this and you will avoid low self-esteem, you will avoid the loss of security because you deserve to always live in complete harmony and singularity in you live that tenacity you need to say goodbye to everything that only holds you back, in you lives the capacity to avoid and suppress what does not work for you.
Thank you for reading!
Doubts are given away in this space!