I badly need some rest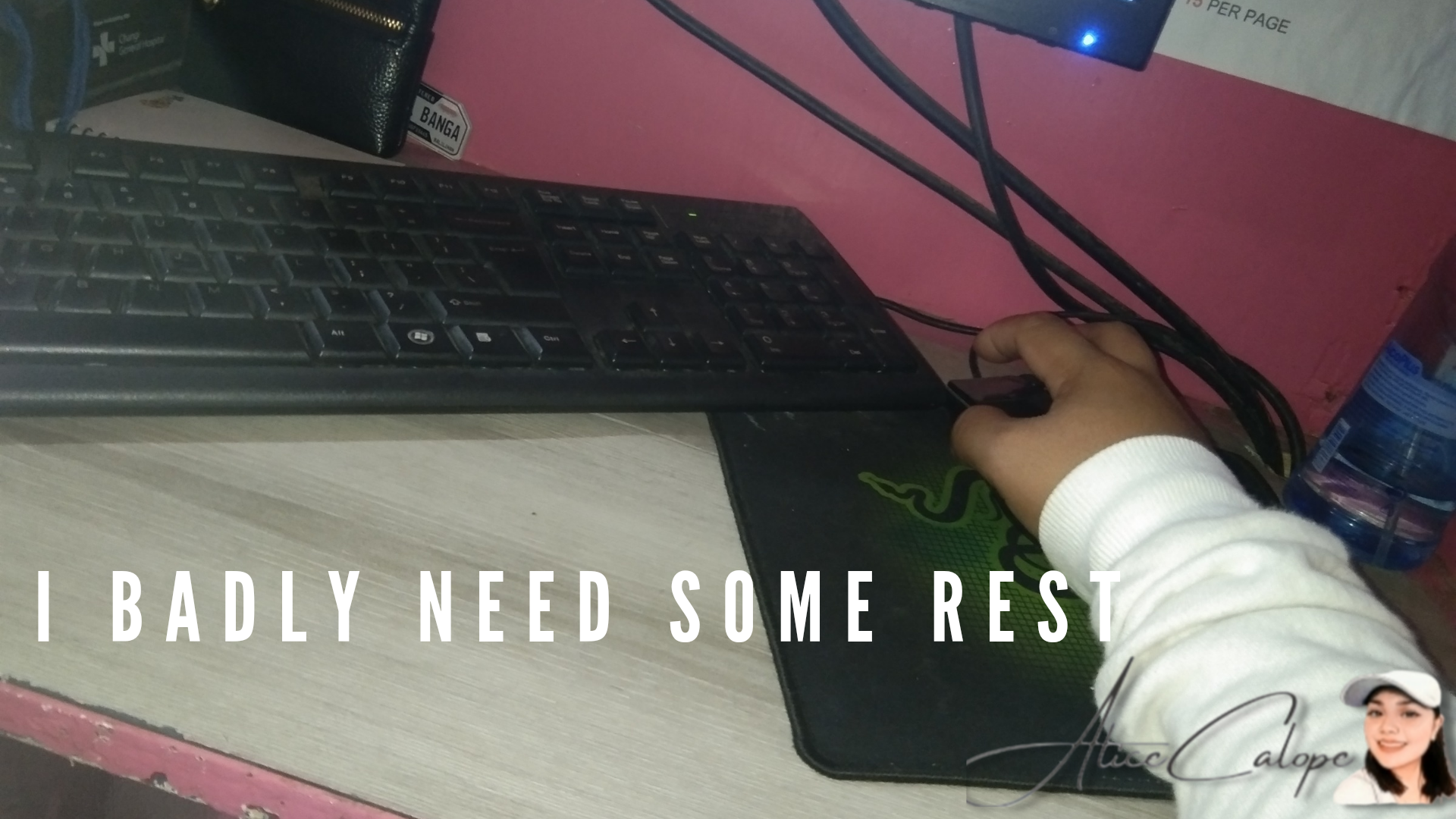 Blog:174-11th
Date :September 21,2022
Time :4:11pm
It's been almost 3 weeks since I worked so hard at work. It is not always busy at work and I am not complaining though as it is part of my job but honestly my body is already complaining.

Sitting for long hours makes my back ache. I was so busy since the time the senior citizens in our town needed a 2x2 ID picture to validate their UCT(Unconditional Cash Transfer). I think yesterday was the busiest since yesterday was the start of the validation. We all know that most Filipino like to prepare things at the last minute they need them.
After more than 2 years I guess since the last time that I work on Sundays. We open again the computer shop after the lockdown around August 2021. It was the time that non-essential establishments are allowed to operate. It was just after almost 2 months after I gave birth. Since it was still pandemic time my work schedule was only from 8 am-3:30 pm Monday to Friday only. Then after a few months, I told my boss if I can work on Saturdays then she agreed. Just last month when the face-to-face classes begin my boss wanted to open the computer shop on Sundays but I will not be one to handle it, she look for someone to be my reliever on my day off. SoI trained someone to handle the computer on Sundays. She already started working for 2 consecutive Sundays but last Sunday she told me that she can't go to work since she was so busy with her projects in school. She is a Grade 12 student so I understand her situation. I then told my boss that I can work on Sunday just to cater to the needs of the customers especially the senior citizens as I don't want to be overloaded with work the next day, especially on Market day which is Tuesday.
I made the right decision to work last Sunday since I had lots of customers, especially senior citizens and students. I had the highest sales of the week last Sunday.Busy day indeed. Last Monday I had to close the door of the computer around 4:15 pm so I can finish laminating the priority numbers. I suppose to close it around 4:30 pm but then I was so busy laminating the priority numbers before I headed back home. I had to take with me the laminated priority numbers as I still need to cut the edges of every number. Monday was still a busy day for me and I don't have the time to do my side hustles especially writing articles or making some noise in noisecash.
Tuesday, I open a computer shop around 8:20 am. Since I only had 20 priority numbers I decided to make a new one that is up to 50 priority numbers. Even if I was so busy last Monday I tried my best to edit and print the priority numbers. I just have small windows to do my stuff even like eating my lunch. As expected I got a lot of customers majority of them are senior citizens. Since we only have a small space inside the computer shop so I only allowed 10 customers at a time. They all got the 50 priority numbers until I accommodated all the 50 customers I had to proceed with for the next batch. So I guess I had 104 total customers yesterday. Imagine the processing time before I can give them their 2x2 pictures, I had to take a picture of them one by one then crop the picture, edit the background before finally putting in the printing layout and print then cut the pictures.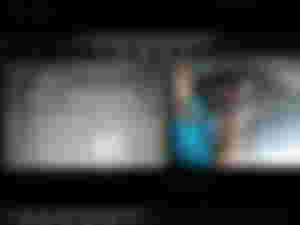 To be honest, having senior citizen customers tested my patience as I have to louder my voice for them to hear me since some of them can't hear me clearly anymore. Instructing them to stand straight and face the camera. I had to explain to them why it takes time for their pictures to come since mostly they don't have any knowledge of how it goes through.
It was lunchtime when a customer ask a favor if I can entertain her first because she felt hungry already but I have to follow the numbering schedule. I told her if she is hungry they can eat their lunch as I was so hungry too and I needed to eat my lunch too. If they are hungry just sitting while waiting their turn how much more me that I was the one who is working and facing the computer for straight hours? My head was aching. I told them I am not a robot nor a computer and I need to eat and rest too. I accommodated all the customers around 4:00 pm. That was 30 mins before I will close the computer shop. When I was about to go home I told my daughter I am too tired and exhausted and I am so sleepy. But I still have to stay awake and alert since I had to drive the motorcycle going home.
When we are traveling and going home I notice something strange about the movement of the wheel of the motorcycle luckily I don't drive at a fast speed since I was sleepy. Flat tire again.Glad we are just a few minutes away from the available vulcanizing shop. I had to run flat the motorcycle again until we reach the vulcanizing shop. It was around 6 pm already and it was getting dark I was so sure that my husband was already worried about why we are not home yet. He can't contact us since we don't have a good phone signal. It was around 6:30 pm when we arrived home. I was so tired and I wanted to relax. After we eat our early dinner we immediately pray the holy rosary because I was so sleepy already. I guess I fell asleep around 8:30 pm.
Ending thoughts
Being an internet cafe attendant is not as easy a job as they thought. Like what I usually heard from other people saying Hayahaya nimo ug trabaho oi lingkod lingkod lang naka aircon pajud.(I have a very comfortable and easy job in an air-conditioned room) Like the customers that were complaining about why it takes so long to print the pictures. Maybe for them, it is just an easy peasy job cause I am sitting in an air-conditioned room but they don't know how stressful my job is especially if I got a lot of customers. I might be sitting most of the time but my mind is working especially my eyes that's why when I got home from work I always feel exhausted. I felt so drained physically and mentally.
I guess that's all I can share about the recent happenings in my life at work. I was absent here for 2 days since I can't really focus on writing even if I am at home.So hopefully I can be active here again in the next few days.
Photos used in this article are all owned by yours truly unless it is stated.
Lead Image and thumbnail edited using Canva
To my ever-dearest daily readers, upvoters, and likers. thank you for your precious time and for your efforts. I love you all.
To my amazing and generous sponsors who have been supporting me since from the start thank you so much for inspiring me to do better each day.