How important is trust in a relationship?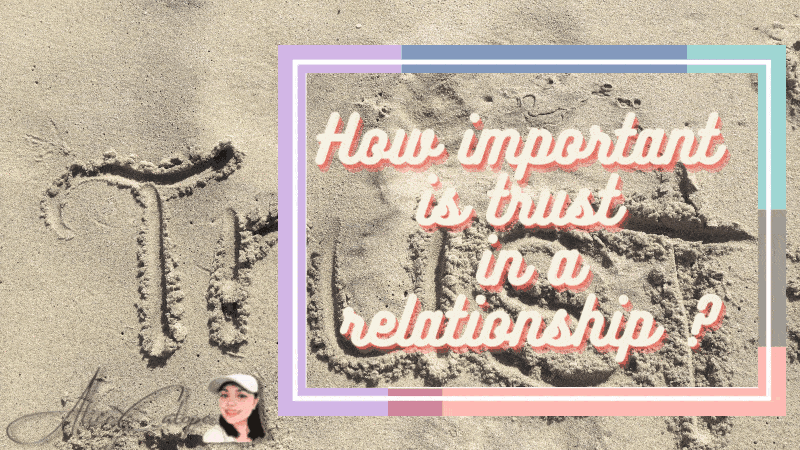 Blog:148-9th
Date :August 11,2022 
Time :4:48pm
Another rainy day here in my place in Bohol. Well, the sun was up this morning till around 2 pm. Now as of writing this article rain is dripping outside. I hope the rain will stop when I am off from work. I find it a hassle to wear a raincoat while driving my motorcycle. Anyway, let's answer another Q and A this time. I found this from @Probinsyana's article entitled How happy are you right now? I find these questions interesting. So here it goes.

Have you had your heart broken before? How did it happen?
Yes, many times. Though I've been into lots of different relationships before just of them are serious. My first and second heartbreak was with the father of my eldest. He broke my heart twice. Yes twice because we had a one-week relationship and he ghosted me and then when we got back together I got pregnant with my firstborn and He abandoned us after I got pregnant. He even wanted to abort our baby.
What was the most important lesson you've learned from your past relationship?
Never try to find what's not in your current relationship. Just like what I did before I found my husband. I was in a happy LDR relationship at that time but then I was looking for love and happiness. I didn't understand myself at that time, not that just time but it already happened to me always. I keep on looking for something or a missing piece. My boyfriend loves me and my daughter, he even treated my daughter as his own daughter. He tried his best to give us a comfortable life and let us relax and take a vacation once in a while.
How important is trust in a relationship?
Trust is very important in every relationship not only for husband/wife, boyfriend, and girlfriend but also for friendships. Just like how my husband breaks my trust in him.Not only once but many times.The reason why I don't know how to trust him again.Unless he will do an extra effort to prove that he can be trusted again. Something like he will give an assurance.
What would you do for the people you love?
I am willing to sacrifice everything. I will do everything for the people I love. I can go crazy for them LOL. Well, that was before.
How would you spend your remaining time if you found out you only had 10 days left to live?
I will spend it with my family. Especially my kids because my husband can find another wife but my kids can't find another mother.
How happy are you right now?
I can say I am 8/10. I am happy because we are finally living in our own house. The house that I've been dreaming to have. I am also happy because my son is healthy and his asthma is gone and hopefully won't trigger again. I am happy that God enlightens my husband's mind and makes him closer to God. I am happy that slowly things are falling into place according to God's plan.
I am also grateful that I have a generous family like my aunt who always shares her blessings with us. May God(Allah)will bless her more and give her good health always.
I guess that's all I can share for today's blog. I hope you enjoy reading my answers. If you feel interested to answer those questions feel free to answer them and share them here.
Photos used in this article are all owned by yours truly unless it is stated.
Lead Image and thumbnail edited using Canva
To my ever-dearest daily readers, upvoters, and likers. thank you for your precious time and for your efforts. I love you all.
To my amazing and generous sponsors who have been supporting me since from the start thank you so much for inspiring me to do better each day.