Just a little Voice Out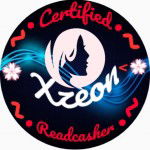 Farmers are losing their worth. Assuming you knew about the report about our locally grown vegetable being spoiled when we as a whole realize that we have a deficiency of food sources in certain parts of the nation but our Department of Agriculture settled on importing products abroad is an enormous slap to us farmers. They even blamed farmers of why they produced a lot of so the justification for their products to be spoiled, my golly what a splendid thought! They just said the word "too much" then why keeps importing instead of helping the farmers to dispose there produce to areas where vegetables are scarce and and high cost when some areas sold their product at a very low price just to dispose it and prevent it from rotting, some are even left dumped on side of public highways because continue selling it would cause more loss to them.
Previously, DA planned to import meat outside again for worth billion when we are attempting to sell us locally raised pigs even at such an extremely low cost. We were battling to find buyers of our raised swine for so long.  This pandemic has pulled our economy too much, Now, swine fever adds to the problem. Costs of feed items rise every month or even two or more times every month in addition to the fair and hauling costs plus vaccinations and dewormings while prices for live weight for pig's meat are extremely low. It's simply so unjustifiable. We sweat, we battle, but it's us farmers and hograisers who loses the game. At the point when buyers come to pull our products, it appears they don't know about our labor.It's our labor, their gain.
Am I ranting? All things considered, truly yes. I'm not accusing anybody yet I'm recently worn out. 😅 Sorry, if you noticed, I wasn't active in here for a few days. My mother pig just delivered her babies this Tuesday.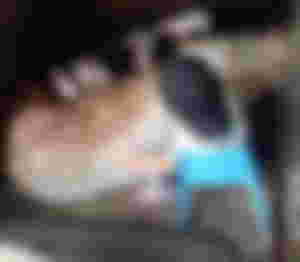 I'm absent from readcash for few days and evenings and having a stubborn cough and cold simultaneously. My cough wasn't that troublesome at first. It was even almost fading away yet maybe due to these "sweet evenings" with my mama pig, it became serious. Two sleepless nights attending to the mother and her litters made me even drowsy that I needed to sleep for few days to recover my strength which I can't do because there's no one to take turns over me in watching these mammals.
Anyway, folks, I've contacted my husband and he filed his leave right away and he was back home already so I can go for a check-up as quickly as soon as possible.I need antihistamine suitable for pregnant women for my cough since it irritates me and so itchy on my lungs and throat. Been trying honey and olive oil but it's just so stubborn it won't go away that it gives me headaches whenever I cough out.
Thankfully, I won't be stressed about who will watch our piglets and who will take care of my little girl who is in preschool for the meantime. Unfortunately, the weather is not good to travel and no vehicles available this morning as well because most drivers were very busy in taking part in butchering carabaos and pigs for tomorrows wedding of my husbands near kin.
One thing more, most of our public vehicles are colorums that they can't be out since "Flying Squad" from Land Transportation Office are conducting checkpoints on every national roads.
So back to my ranting, 😅 you see, a farmer needs to do all his ability to create food sources for a living. Assuming he would stop to forestall losses, what might happen to him when it is farming he is good off and it is his life. He relies upon it alone to accommodate his family's needs. So are we, hog raisers, we can't stop since it is just our method for being called human. Indeed human! It should never be taken from us.
Allow me to elaborate, I'm gonna share to you a little history I learned from some of our elders here in our place.
Individuals like us viewed ourselves as not human if we don't have something to become occupied with each day we awaken besides house chores. Passed to us from our forefathers since the knowledge on raising swine in our little local area, few people in here have at least one pig in their pigpen. Be that as it may, these couple of individuals are just the people who are "kadangyan" or well-off individuals locally who can raise pigs. Well off since they have vast parts of lands and rice fields.
Before the introduction of commercial feeds in our locality, it took a locally-bred pig a year or more before it can be butchered or sold compared today. Gradually, the locals showed interest in hog raising. They usually have problems generally on food leftovers or where to put them or what to do with it since we don't squander our food and we are extremely careful not just to discard our leftovers because it's "paniyew", extremely disagreeable. So having a pig, a native one is a solution to the problem. They had to cook chopped camote leaves in a big pot and add it with fine rice hulls to the feedings.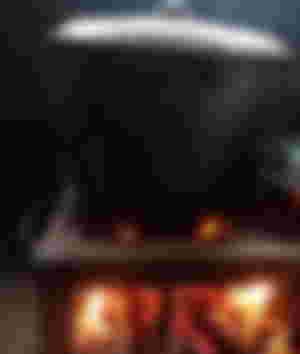 Years passed, and more household adjusted to hog raising for rituals, cultural, and social advantages like weddings. Then, as the status of living improved, most family possesses pigs generally particularly their desired motivation to become complete. It could be senseless yet yes. We feel fragmented assuming there are no squealing pigs to hustle us along each morning while in the early evening, we can't remain outside doing "Maritess" before dim because our pigs are hanging tight for us to be fed😅. It is a benefit for us though since it helped us to have using time effectively. We need to prepare camote leaves or vines to be cleaved or banana trunks before feeding so we ought to be home early because we need to prepare our beloved animals. Nowadays, we in all actuality do utilize commercial feeds however we blend them in with raw organic ones.
Cultivating our fields before has even an incredible association with why we plant camote/sweet potato on our ricefield after rice harvest for multi-purposes. One is for crop rotation, another is for pointing another yield reap while another is to develop camote leaves/plants to be fed to our domesticated animals. So, our larger part of vegetation established here before among others are sweet potatoes and bananas. Presently, there are added newly added varieties of vegetation.
Usually, hogs can be sold when 4 months old to a half year and onwards relying on our feeding proportion. But for us, small-time hog raisers, we sell our livestock generally a half year and older since we don't utilize pure commercial feeding formula. Meaning we can have our profit after 6 months or until our products were pulled/hauled by the buyer we consider it sold.
We are not big-time farm owners so we just depend on what we can afford to raise. Assuming one has 1 pig in his pigpen, that is already satisfactory on our part. Days passed, until long periods, and we had the option to adjust to our everyday routine since it was passed to us by our forefathers. We previously considered hog raising as a decent family-owned small business not until this new normal.
Miserable to say, the normal routine I referenced above leisurely give disappointment to us hog raisers nowadays, since we don't consider our little work as mere pastime anymore same as previous days any longer yet we need compensation for our endeavours. We hope the government will take actions and hear the voices of its humble people.
Thanks guys for being with me.
Keep safe everyone. I know it's been raining and we all need to take care of our health. See ya.
10/28/22