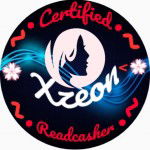 If ever you read my past article, you will know that I had embraced 2 little piglets on the grounds that their mom is a particularly a mean one. She would not like to take care of them and don't prefer to hear squealling and if her babies do she'll bite them.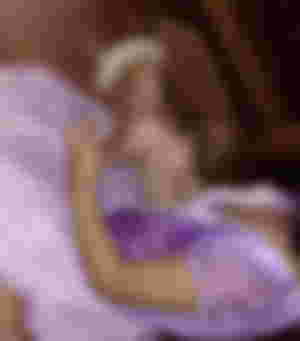 That is the reason I chose to assume the liability in dealing with the young piglets at home. I set them in the container with rice stalks to keep them warm. I utilized a dropper to take care of them since they dont like elastic nipples.I woke up in the middle of the night to take care of them because they can upset our entire house when they cry. I likewise positioned them in the daylight for a couple of moments each day. Had them iron infused by an animal technician.They were dynamic and cried so uproarious when they were ravenous very much like human babies.My little girl named them Brown and Baby. In reality it just emerged from her blameless mouth when I asked her what are the names of the babies.She even claimed them as her own infants.
Tragically, on the 6th day, Tuesday evening, I notice Brown doesn't move a lot. She simply lie on her stomach even her  sister was prodding her. At the point when I attempted to get her and let her stand, her legs were so frail she will fall if only I wasn't holding her feeble body. Her body was cold too. I was so much worried especially when I can't feel a lot of the heartbeat of the little creature in my grasp. I even talked to her to keep consistent. I immediately heated up some water in the pot and poured it in a water bag and wrapped it with a fabric and let Brown rest on top of it to make her warm again. Tragically, it just hold her a couple of hours. She passed on in the end.😢
The younger sibling left was crying. She missed her older sister and there's nobody to warm her up during cold nights.Though there was the lighting I accommodated for them but she appears to be forlorn and continues to wander around her room and seems she's searching for somebody. I feel sorry for her however how would I be able to respond?
Then, at that point, the saddest thing occurred, I lost her a day after her kin kicked the bucket.
They weren't human however I felt like I lost somebody. As my young boys digged on an empty lot on our backyard for the subsequent chance to cover the little animal I once held and took care of, I felt miserable. It took me nearly couple of days to beat the miserable inclination. Call me despicable yet that is me.
It took me back to my youngster years when I had one goldfish given to me by a friend. I put it in a little container and watched it swim in its little world I gave. I was excited in coming home and watch it swim inside the bottle. Be that as it may, the fish didn't make due for long, perhaps I didn't have the foggiest idea how to take care of it and there's no oxygen not at all like those aquariums in the fish stores. I cried a stream while setting it in a match and burried in the ground. My heart was so weighty in those days.
All things considered, we likewise had a 2 pet dog named Bingo and Kylo second to the last before our current dog Athena. I brought them home when they can't in any case see. Bingo remained with us for quite a long time and a cousin requested him after he was bitten by one canine with troublesome attitude in a dog fight, his attitude additionally changed.
Next was Kylo. Along with her sister I took them home.They were 5 orphaned puppies. Their mom was hit by a vehicle in the highway. The other 3 pups were given by the owner to our neighbor to be taken on by their dog who simultaneously conceived an offspring yet the three died. Luckily the little pups under me endured. At the point when they were strong enough, the owner requested any of the two little pups since they have a type of a tracker/hunter acquired from their mother. I gave the female back, so Kylo was left and developed into an exceptionally kind canine... be that as it may, he passed after 3 yrs in a sudden death. We loved him for he is such a good dog. I didn't have interest in canines any longer after what occurred. My children got back 3 additional little puppies continuously thereafter yet none of them endured.
Hardly any years passed and I considered dealing with a pet dog once more. Happily, I had the option to raise one. It deleted my tragic memory then, at that point. But, not after what happened beforehand. I felt I failed to do everything I can. I thought I misses to do something. I failed to let 2 lives survive.
Well,to console myself and diminish the misery that I believe, I let myself know that lives are not mine. There are times that regardless of how we do all that we can, we can't simply forestall disappointment for coming. We can't prevent from undesirable happenings to happen.
Same with our life, we can't stop  misery to defeat our expected to be happy moments. When in a pleasant radiant day, we don't anticipate that a storm should come yet throughout everyday life, it will come out of nowhere. We should simply to acknowledge whatever occurs. Bear in mind that there's nothing long-lasting in this world. Eventually everything and everybody will all meet a similar destiny in the end which is death.
Thank you all for visiting.
11-11-21
>Xzeon<