Take That Bold Step Today, Say No To Procrastination
Have you ever planned on achieving a goal but ends up shifting it or failing to meet up with your goal? What really happened?  It's the usual. I will do it later in the day and then we keep on shifting it till it becomes unachievable. 
A lot of us are guilty of these, so talking about it shouldn't be something new or abstract. Before we proceed on our topic, I will first appreciate everyone who stood by me, throughout my first stay on this platform, it's been one amazing journey with everyone in it. 
What is Procrastination?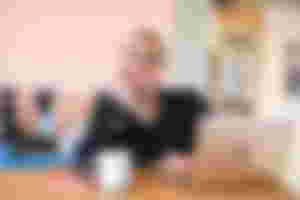 In a layman's understanding, it is simply the act of postponing task from time to time backup with different excuses. It is often said people who procrastinate are never out of excuses, it is either you are tired, busy or just lack the inspiration of doing something. 
When we procratinate, a lot of things goes wrong right from our goals, interests and the overall influence on others. You don't want to be a bad influence on your friend would you?  
In past years, it has been seen as the stealer of time and if I am to contribute to such allegation, I will boldly say yes!.  Imagine all that you could have accomplished, if you didn't have to consider yourself with so much time. Yes! That's always the excuse, there is still time and you will have to keep piling up responsibilities waiting for the said time. 
What Happens When We Procrastinate?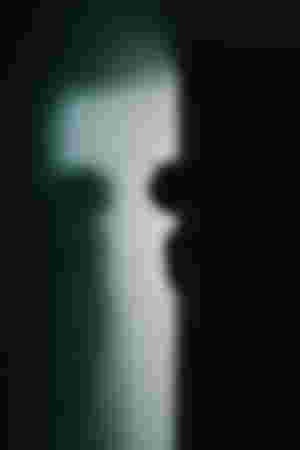 Studies has shown, people who procrastinate are often not taken serious. They look like a joker meanwhile they could really be serious minded people. If you Procrastinate often, you are bound to be seen as an unserious person. Let's assume, Mr. A and Mr. B are friends and both have the same goal of posting articles here everyday. Mr. A is able to achieve this while Mr. B isn't because he keeps on postponing it from time to time, hoping one day he will achieve all of his goals. That's one trick with people who procrastinate, they often believe they will just get up and achieve everything within a twinkle of an eye, forgetting everything follows a pattern. No matter his excuse, no one will take him serious as everyone believes he is an unserious person.
If you Procrastinate a lot, you are bound to be depressed, why did I say this? Mr. B looking at all that Mr. A was able to achieve and also the way people treats him, could make him depressed, furthermore reducing his productivity. You will agree with me, that when your thoughts are in place, your goals are achievable.
Procrastination leads to low performance and therefore low output; how would you explain to someone how you were able to do nothing but achieve a lot. It's either you are lying to us or you did something creepy. The old saying "no food for lazy man, holds true and it's often in association with people who procrastinate. You can't keep shifting goals and objectives and expect a better yield. When we procratinate, we delay our goals and also our output. 
How Can We Do Away With Procrastination?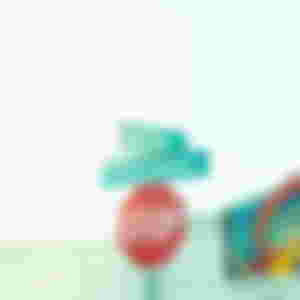 After a thorough evaluation on myself, I came up with a list of steps which I had used to overcome Procrastination. Like the saying goes, "if you haven't used it, don't recommend it to others" .  it simply means, if you haven't tried on anything, be it drug, food, idea or anything, it is wrong for you to recommend it to others. 
So after sitting to list out a lot of goals which I could have achieved but I wasn't due to procrastination, I have decided to share a few of them and how I was able to become a lady of my word.
Firstly, you need to admit that you are a procrastinator. Of course, that's the first step, you can't fight what you are not. When you are able to accept your fate, it's very easy for you to get off this bad habit of procrastination. Some of the ways to check if you are a procrastinator include, self examination; have I been consistent with my words? How often do I set goals and achieve them? What are those things that delays my productivity? Answering all these questions will guide you in knowing if you are a procrastinator or just too lazy to achieve anything.
The next step is to re-evaluate your goals: Yes! It's often said that when the goals are overwhelming, we are bound to get scared and often time try to run away from it or even push it further into the future. This is clearly what happens, you setting goals that are way to big to achieve will always result in you being oppressed or bullied by it. You have to take your goals bit by bit. Let's say, you have in mind of posting everyday and also engaging in more than 100 articles, you don't have to rush over it. Set a particular time for it, work towards the set time. Let's say, you are able to post an article and also engage in 20 articles for day 1, do the same for day 2 but increase your target maybe to 50, until you are able to engage in 100 articles without stress. All you need is time, adjustment and devotion.
The last step which really worked for me was appreciation: yes! Hug yourself when you've achieved a set goal, take yourself out and give yourself the best treat you could ever imagine. You are human and trust me, everyone deserves an accolade for every miles or goals accomplished. Setting up goals and attaching rewards to it will really boost you up. Don't forget, you are more than what you could imagine, all you needed is the right mind, right choice and also the right appreciation.
Bottom line
Everyone procrastinates at a certain point in their life, it's okay to procratinate but it becomes wrong when you make it an habit. Remember, it reduces productivity, leads to depression and makes others think less of you.
Fight depression with the right technique and watch your productivity rate increase. 
Do have a blessed time fighting off this evil that has deterred many from achieving their set goals.
Lead image:unsplash.com