Parenthood: What Is Needed From every Parent!!!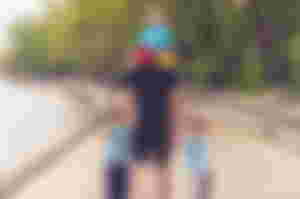 The other day I was sitting with my little cousin Jasmine, she is just five years old. Jasmine has a doll and I was listening to how she interacted with the doll. I was so filled with emotions, you need to see how she was careful in handling her, feeding her and even when she was playing with her. I requested for her to give me her doll, she made me promise her, I was going to take good care of her. I had no other choice but to do her bidding. It was really a beautiful event to behold.
After some minutes, she came back to check if her doll was asleep, of course I pretended like she was. So I had a little conversation with her, I had to enquire why she was so caring and how come she is showing such great level of responsibility. She just smiled and looked at me "my mum and dad, taught me". I was surprised at first but wondered why they should lay such a great responsibility on her. I questioned her parents and I was shocked to know, they never taught her directly. She watches their every move and her she is replicating their every actions.
This is to show us that parents are the mirror from which their children gets their reflection. Have you ever wondered why children from broken homes are mostly aggressive and arrogant? It's because that's all they could get from their parents. They feel that's all they could give and most times it's very difficult to correct them with such mentality. A child raised in a loving and caring home will have a lesser tendency of becoming arrogant because such child has been pampered and showered with love which makes it difficult for them to become aggressive.
Parents are meant to show their children the right path to follow. This doesn't necessarily means you need to force them or tricked them into doing things. You are meant to explain to them, see reasons with them and also help them decide what they really want. This is usually the case with teenagers. Most of them believe their choice is the right one, rather than condemn and make them feel bad about themselves. You could always share reasons why they need to refrain or rethink their choices. If a parent fails in this aspect, then expect a lot of faults from the child.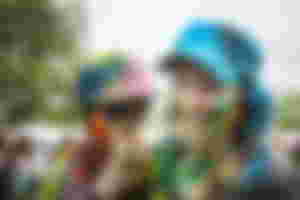 Parenthood is the bedrock of a child's discipline and religious life. If both parents take a lackadaisical attitude towards religion or are always less concerned about it. There is no two ways about it, the child who's watching what the mom and dad does might easily be influenced. I still remember my little cousin, praying every time she wants to eat. How come about it? It was because she saw her parents do the same. Parents are always expected to put on the right character and behavior for their child.
Bottom line
Our child is a reflection of who we are and for this reason, we always need to put up the right attitude. Train them in the right way and you will never be ashamed of them.
Nothing is as interesting as having good children.
Lead image: unsplash.com