Letter To A Newbie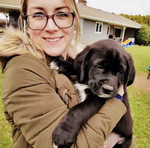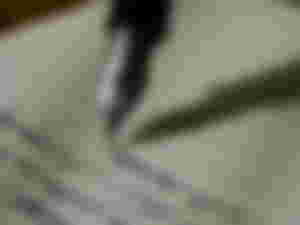 They comes a time when you want to diversify but you are scared of trying out something new. I did! And I have been  afraid to write a single dime on my account. 
Blogging as we all know is the act of writing, creating contents and even audios for the listening pleasure of everyone. Being a blogger requires a lot of dedication and devotion both mentally and physically. 
You may not thrive well in a noisy or distracting environment, hence, you will need your space. There are times you will feel like quitting but the truth is, whatever is your passion will always remain your passion. 
Being aware of other bloggers and knowing the sea of blogging will not be a smooth sail will actually help you. These should be a major concerned to you regardless of any other factor. You don't have to expect your first article gathering over 5 million likes and comments, you need to understand you just began and it will take some time before you gain your grounds but how do you gain your audience attention?
Know what you are good at and focus on it, you don't need to be a jack of all trades but you just have to focus on a particular area so you will be able to reach out to your audience. You don't expect to be a professional in health blogs, travel and sports. You need to specialise else you may end up not having anything to show for.
Aside the monetary gains another reward a blogger seek is followers. The number of people who react to your article, follows and comment on them could boost your morale. At times, this doesn't come handy, you have to work for it like there is no tomorrow. And that is why the blogging job seems so tedious, imagine having 2000 followers only to wake up to see 1800. I know how depressing that could be but notwithstanding, you just have to continue pushing. Remember, it is not the crowd that matters but just genuine followers and that is what you just earned yourself.
As a new blogger on this platform, don't compare yourself with old bloggers. Their rewards, subscribers and others. Just focus on yourself and try to build your own audience by so doing, you will exclude yourself from unnecessary pressure. Instead of grumbling why they are paid higher than you, you need to ask them for tips on how they made it that big, watch them closely and you could learn from them. Remember, we learn everyday and today isn't exempted.
Dear new blogger, you will always have reasons to quit. It might be your articles are not getting the necessary attention or you are not noticed by the hot. These are naturally fuels to make you discontinue in your race to the top. Will you give up and let go of the trophy? What if all your earnings could be made in just a day? Have you thought of it? You don't have to quit dear friend, pick yourself up and try something new. You have a lot of interesting articles people will be so passionate to read about. Can you go back to work, you may not have all the necessary attentions now but just know your turn will come. Try writing articles on interesting topics, engage in the comment section. You don't need to just post and logout, try reading other people's articles, write meaningful comments and try to build friendship from there. Nobody on this platform is a snub unless they are busy. Good association and interaction is all you need to build your desired fan base. 
Conclusion
Being a blogger requires great sacrifice, commitment and dedication, you don't expect to be a good blogger without exhibiting this character. There are moments you could go without getting any comment, nobody visits your articles or even being rewarded. What will you do in such moments? Will you let go and kill your dream of becoming a blogger or will you keep on pushing? The choice is yours to make but always remember nothing good comes easy.