Hurray!!!! If Rusty Is Back, There Is A Brighter Future For Bitcoin Cash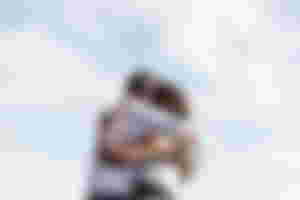 It's no longer news that we all left when our friend told us he wasn't going to continue with his work. A lot of people were sad, some thank their stars for making a fortune out of his stay while the faithful ones kept hanging around waiting for him to return. It was really a tough one because the motivation wasn't there. Even when a whole lot of people claimed it was only for the passion of writing they posted.
The absence of rusty really showed us that even the wealthiest of us, also needed a pat in the back. No wonder my grandma will always tell us "weldone, you did so well" even when it was the least job we did. Why am I saying this?
The return of rusty will bring back a whole lot of people who will be back to share their ideas in exchange for tips. This long chain of sharing and recieving will add to the increase in the amount of BCH in circulation. I bet you! Most people here sold out theirs just to make ends meet. I won't blame anyone because times are really hard, a lot of bad things really going on in the world. The other day, I heard of the flooded streets of Brazil, the earthquake in India and even the terrorist attacks going on everyday. Challenges like this could make one sell out his bch just to make ends meet and may find it difficult to replace it.
Now that rusty is back, everyone will be busy storing their cryptocurrency again. This is a modern form of "saving for the rainy day".
This was just a way of me, saying I am happy, I will be saving lots of bitcoin cash this time around. Not for my personal use but for future purposes. If the developers found it worthy to bring back rusty, it shows there is a brighter future for bitcoin cash.
It's so good to be home, welcome my cute friend @TheRandomRewarder
Lead image source: unsplash.com