Confidence: All We Need To Survive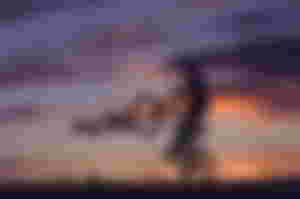 A beautiful weekend to everyone out there. How has your week been? Mine has been a pleasant one. Today, I will quickly share a story with everyone.
They lived a poor boy who had no parent. He didn't grew up to see them, not because they did but due to the fact the ran and left him while he was still a kid. He grew up under the care of an old lady. His friends laughed at him because he had no shoe to wear to school and his books where old and rough. 
Every morning the old lady will walk him to school while his other friends stand to watch with silly faces. One unique feature about him was resilience even the midst of all these challenges. He never saw himself like a failure and always competed with the best. One day, they had an outing which there were to meet with the President of the country. Everyone wore their best wears but he had nothing but just his tattered clothes and old boot. When he arrived they all Jared and laugh at him. He was demoralised but he wasn't ready to yield to their tantrum. When they met with the president everyone was shocked to see him walk boldly to the front, regardless of how tattered he was. He stretched out his hands and shook hands with the president. Everyone was shocked but then a lesson was learnt, no matter who you are and what you look like. It is your confidence that will catapult you to great heights.
So many people are worried about what others think and say about them. Forgetting it is just an opinion and not real fact. Be gentle on yourself today, speak positivity and watch your life change for good. Without confidence it is impossible to make strides on the earth. 
Have you ever thought of why they said, you become what you think off. Who you said and act are two different thing. Whom do you say you are? How do you act like? 
A lion will never bark like a dog neither will a dog roar like a lion. We are all we said we are but it takes confidence to really prove to the world how unique we are. 
Lead image: unsplash.com