Facing our Reality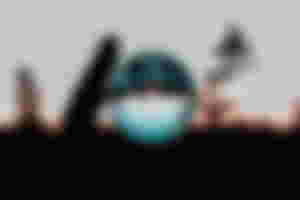 Date: Wednesday, April 20th 2022.
I spend a lot of my time thinking, wondering how I am supposed to go by anything I plan to do. Sometimes in my many engagements with people I always tend to drift towards a knowledge of what has happened in the past. Many things usually run through my mind in those moments. Now I don't know if that happens to other people or, maybe I'm just built differently.
Yesterday, I was in a company of adults (I say yesterday because it's already midnight), and they got talking about how the country was once a better place to live in. They compared the current administration with the ones we had in the past and although I got to be inundated with informations I hadn't known prior to the time, I must say that perhaps they have judged the current state of things too harshly. (Is that the right word to use?). I have never been interested in anything politics or, have I tried in the past to be involved with the tussle that abound in regards to the affairs of the government. The things I know now were either discovered in my reflective moments or, taught to me by someone who holds a higher knowledge. Whether through books, by teachers in the school I've been at or, anywhere at all; what matters is that I remain obliged to them and that the knowledge I have gained wouldn't be distorted in a latter time.
Everybody knows about the historical rigours of the country they live in and how they transitioned into what they are now whether they want to admit it or not. The elders of our time would give accounts of how things were meaty and juicy decades ago, they would talk of the times when situations were far better than it is now and so many of us wonder what went wrong. It is a sickening fact that we are farther now from our promised El Dorado than we ever were.
Things cannot go back to the way it was. It's sad. But, we have to face it. It's tiring how I hear of one commodity that was say..., #1 has skyrocketed to being #50. Most of the times i feel this awful pit in my stomach like, damn how far we've fallen! But that's the reality we live in.
Election is around the corner and a lot of guys out there have started raising the banners of their preferred candidate for the presidential seat. I don't usually get why they are all enthusiastic about it considering our past failures of choosing "the right person". But is there really a right person for the job? We'd never know who has the right motive, or the drive to steer the country to a better place. One thing is certain thoug, with all that's happened and will happen, the ones that actually have a plan for themselves would break out of the status quo. That's how I see it.
Hi, guys.
Don't mind me rambling on about how pathetic things are currently. Cos' truly it's gotten to the point where just about anybody would settle for whoever takes the mantle of leadership. I'm not saying people aren't free to decide what they want or who they want to lead them, but thinking about things more critically would go a long way. Oh well, time to go about my normal business of the day.
Until we read again, guys.
Thank you for sticking with me.
💐✌️