A hot chocolate with random thoughts.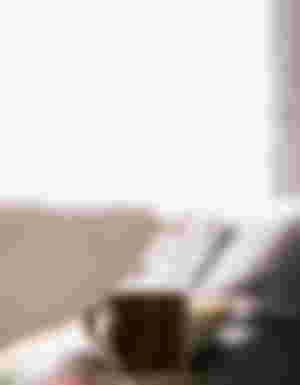 10th, March 2022
Early morning greetings, everyone. How shall I go by this random Post? Lots of things to say but, absolutely, no idea what to write, particularly. I didn't get enough sleep last night. I was up streaming the some old movies. It got to a point I got hungry and I decided to treat myself to a warm soup, together with a slice of catfish. It had a wholesome luscious taste and I enjoyed every bit of it, truly. Now, it is 8:46 am. I'm outside my apartment sat on a pavement that leads outside the compound. There are trees in view and the weather is still and peaceful. It is quite the morning, really. I tried to get a few words out to a neighbour but, it seemed awkward. I was lost in the moment considering we do not talk very much. Actually, I don't really hold that many conversations with ladies. It's been a while since then, and I got thinking. How did I become so timid towards the opposite gender? I have tried to overcome that timid part of me but all to no avail.
In retrospect, i have found that the best time for me to really engage with myself is when I am alone with nature. It has always been my solace in times like this. Especially in the evenings, when I just loose myself and bask in it's serenity. I plug in my earphones and play a couple of classic instrumentals. I cannot be separated from my love for music, can I? Most times, I go to a quiet place to do some thinking. But, today i don't plan on going anywhere. Staying at home watching movies, and maybe reading a few articles again should suffice until, I decided to do something else.
This isn't going to be a really long post. I don't do long post, or rather, I'll say I haven't done any long posts yet. It wouldn't be proper when I have nothing meaningful to share and then, the next thing that comes next is to just rant about my worries, and problems. (Not that I am against anybody sharing their experiences or anything of the sort). It is just like that for me. I have this belief that the purpose for writing should serve as a meal to those hungry for experience, entertainment, and information. I would rather not bore readers with something irrelevant, so to speak. However, when I feel the need to share my thoughts about life, there will be a motive - like a means to an end, making people understand whatever it is I write about and in the end, it wouldn't be just a "rant-full" or meaningless post. This I believe to be my raison d'etre.
In that continued state of muse, something so random flashed across my mind. A hot chocolate drink! It was like someone was preparing it not so far from where I was sat. I remembered I had some change left with me. "But, I don't have to get one for myself, do I? It was not exactly the period for a hot chocolate, right?" Not a chance! I do want one. I'll go get it when I'm done here. Laughs!
It's already more than an hour and a few minutes before 10 am. I have successfully combined writing here, feasted my eyes on nature, and thought about some random girl issues. Let's say I subconsciously multitasked, sort of. I don't want this early morning peace to end. But, Alas! It will have to at some point. I hope you all are doing something nice this beautiful morning? I will head back to my room now and watch some Netflix.
Thank you for reading.
Until next time.
Stay jiggy guys. ✌️💐