Hello everyone what a beautiful Wednesday we have even the weathers mood change completely. It's like I felt all different climate now, early morning its a bit hot so I took a bath because I didn't yesterday hahah I just did a half bath it's because I was tired washing our laundry. Then it's windy and I felt it will rain so we quickly eat our lunch then my guess was right it rained hard with lightning and thunder, I thought it was last and good it stopped at the right time haha.
A Long intro thats definitely me @UsagiGallardo15 and before we proceed I want to say welcome for the warm greetings im going to read down below. And today is my son's seventh birthday and I already explained what a seventh birthday has, it's written on my previous article and for us who has no excess in life we will do a little but worthy celebration and I thought my son will have nothing for today.
Early morning it was all normal we just greet him a happy birthday hug and kissed him told him to say thanks again Lord God for the gift of life give us lot of money to buy toys and food hahah. And his school will be late because they've done a renovation they only asked to borrow the others room will bring by 12 in the afternoon then fetch him by 5 noon so will have time to do some pictorial.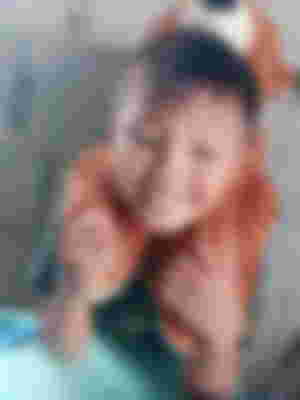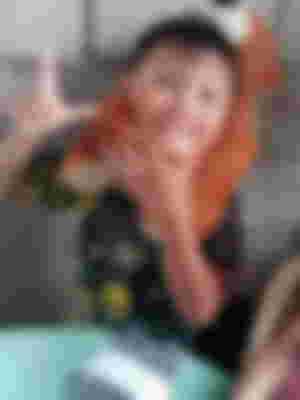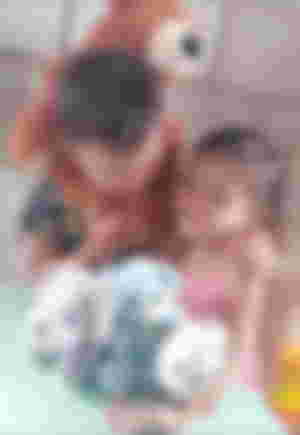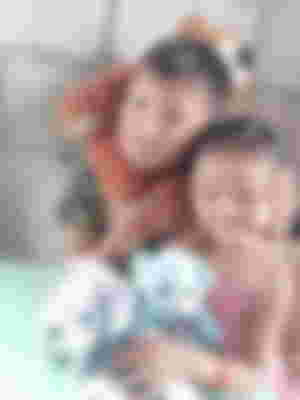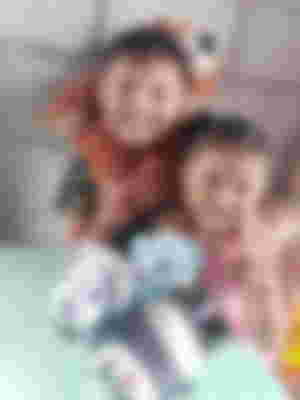 And here's the result of the the pictorial we've just brought some teddy bears and that's all their normal beauty brings out the nature.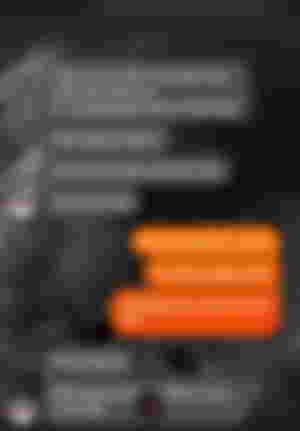 We're about to prepare him for school but I received a sudden text from my niece, she said that we need to bring jj in my mother in law because her aunt in the other country gave him a simple celebration. I was happy to hear that because my sister in law really loves my son Jj, almost every year she helped us celebrate jj's birthday. She's almost 40 years old but still single and haven't any child she really want Jj but I can't afford to give her my son but whenever she goes home she borrowed Jj from us. She taught and love jj as her own and she was a lot of help to us I do wish that one day she'll find her true happiness in life because she's the bread winner and only girl in her siblings.
For my foreign friends the convo saids that they bought cake, ice cream spaghetti and pansit for my son also toys because he has a tablet before but it already broke down. My sister in law only wants a picture of my son she wants to see my son happy, the plan of hubby will surely resume will let the kids play at the mall.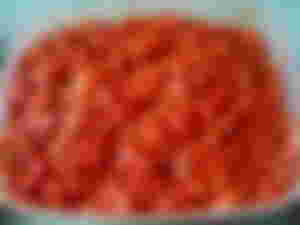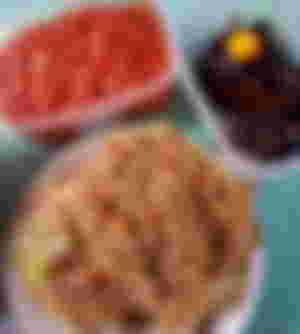 Here's what we have for today and the ice cream was forgotten, anyways all was turned out good and happy thank you Lord for this wonderful day.
🌙
Thank you so much for your wonderful time reading my today's blog.
Love, @UsagiGallardo215 🌙
The photos are mine
Let's Connect I'm on:
Noise.cash / Appics / Twitter / Hive