After two parts of sad stories let's talk about food, I'm sure everybody loves to eat well who does not righ? My favorite are Filipino food because I've never tried anything except for that lol and because we grilled while hubby's day off it became more delicious and special. Hubby is more better than me in cooking he teased me sometimes and criticizes my cooking skills and because of that i let him do the cooking even his on a rest day so eventually he could eat the food the he wants too.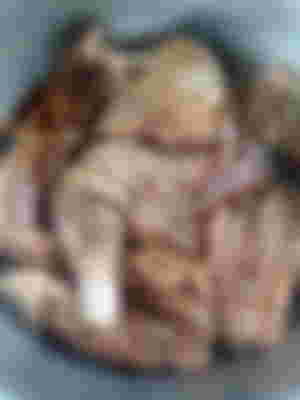 This is the meat hubby choose to marinate but before he marinates it with soy sauce, oyster sauce, a bit of brown sugar, clamansi, peeper and seasoning he pierced the meat with the sharp edge of the knife so the meat will absorb the sauce while setting aside for 12 hours or more. After it's long rest it's grilling time! Hubby is also the one that will grilled it, I remember I over cooked the meat and the juices was all gone it became dried and I also don't want that to happen again so I let the expert do the cooking.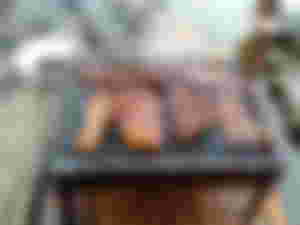 Hubby prepared all his needs from the charcoal to his Grille and Maybe your wondering why is our Grille in on a stryofoam. If you know more about me before you'll know that our place is filled with awful water or flood.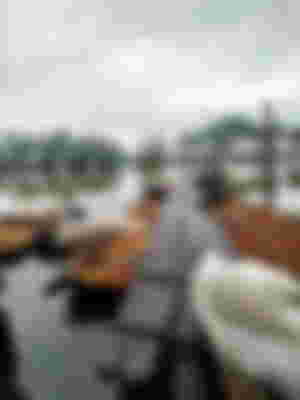 This is our present bridge because the others were rusted or the woods below already beome weak and broke. The styrofoam were given to us because my husband thought that it has a lot of used. And there we grilled our juicy barbeque, living in the water World needs a lot of strategy to lived.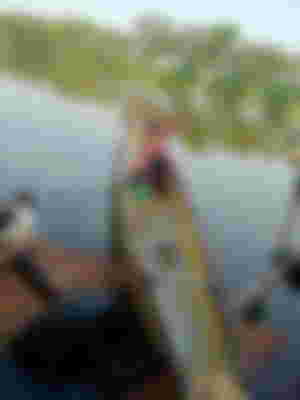 The bridge made out of styrofoam is also our port or boat harbor, and because we're all filled with water a lot of fishes were caught by our fishing net. But it's too boring to eat fish always and before we used to sell those fish in our barrio. And an opportunity knocks and we also want to changed our life and now we have own boat because before we only borrow from our inlaws. Boat is a lot needed here in our place and there's goes my two kids I've took a shot on them before I paddle and bring my son on his school.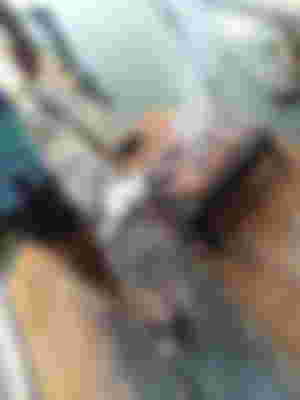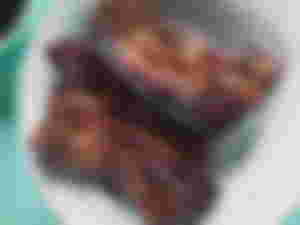 And after minutes of grilling here's the finished product and The best part is to eat together hubby only has two days with us so our best bonding is on the table and we were like on a restaurant, because it's so delicious it's not overcooked but juicy and i made some soy sauce with calamansi so we can deep it there. I also want to knows What's special on your place hope you can with us.
🌙
Thank you so much for your wonderful time reading my today's blog.
Love, @UsagiGallardo215 🌙
The photos are by yours truly unless stated.
Let's Connect I'm on:
Noise.cash / Appics / Twitter / Hive