Hello everyone TGIF for today or Thank God it's Friday, well it is because Hubby's here with us after five days of twelve hours of working in Manila his now catching fish for us to have a free and fresh meal Fish.
And my todays blog is about our daily used before but accidentally sink into the flood we thought we could never used it again but thanks for the idea of my son it's working again. We don't have a television almost a year it's was hited by the impact of the thunderstorm, we paid more than $20 twice because the second time it worned out is the same thing, but the third hubby give up and let it go because it's looks like a waste of Money to repair it all over again. It was bad specially for Ria my three year old baby girl who loves to watch in the television. Until now when see she's the bracket of our TV she'll said "watch tv ma" and i just tell her "sorry baby it's broken already"😞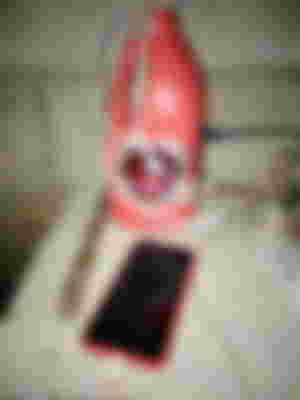 It's my son's idea to put it in an empty ketchup plastic bottle, because it's real case was already wrecked out. And this cost more than $15 and good that his uncle was here he was helped to cut it firmly. Then the amplifier, speakers and others that was sink in the flood we dried it up put in a hot place then at night we put in on the rice so it will dried up. My smartphone 2/16GB Redmi 6a was thrice fall on the water and all I can do is do the same as what I did in our Bluetooth speaker. It worked but it's brightness now is uncomfortable and I need an app so I can control it, it's battery is always drained also but I can't provide a new one so I'm still using it.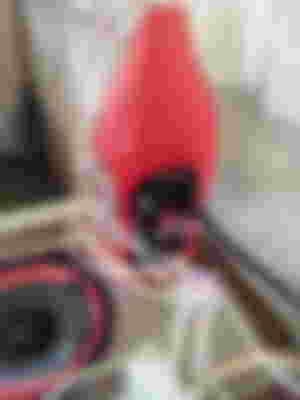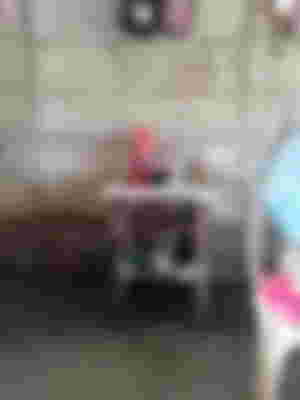 And here's the flood in our house thanks again for your wonderful prayers for our safety. And the bracket of our television has now a speaker haha my son really has a lot of ways and it's helpful because music really helps me to relax, calm and think well. And don't worry about the wires it's all safe we are really extra careful when it comes to electric wires because we'll all die in just one wrong moved no more @UsagiGallardo215 from the water World. Lol 😂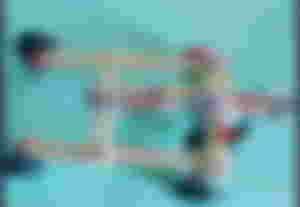 He can even made a new toy out of his old and wrecked toys that's how smart it is at the age of 12 he knows how to fix Simple things in the house. Electric fan my washing machine and even in our LPG, but just a simple repair because I told him he has a lot of things to learn. The photo is just one of his invention and we're proud at him and to all my kids.
I've shared this because living in the water world is so risky one wrong moved your things will fall and get wet, its really annoying but we can do nothing about it but to get used to our daily lives together with this flood. And instead of throwing things why repair it until there is a way to make it right and useful again.
🌙
Thank you so much for your wonderful time reading my today's blog.
Love, @UsagiGallardo215 🌙
The photos are mine unless stated
Let's Connect I'm on:
Noise.app  / Hive / Appics / Twitter
Flooded House But Ready for School