I practice my communication skill through job interviews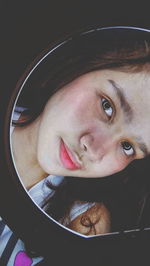 So I came up with a good strategy that I know will help me reach my dream job. And this is to receive job interviews and communicate in the English language. So in that way, I am becoming more fluent in speaking the universal language of the whole world.
As I recall this afternoon, while I was talking to a recruiter and he told me that I had passed the assessment and second interview, he immediately supported me in the way I was applying. He said that even though I don't have experience in BPO and I'm not that good at English, it's okay as long as I can communicate with the client. The important thing is that even if the grammar is poor, you and the customer could still understand each other. But of course, it's still essential, and it's a plus if you speak English well. So for me, this new strategy that I discovered today is just right, and I feel that this is really the beginning of my new journey in my career.
---
Anyway, Merry Christmas to all! I became inactive after @therandomrewarder posted its last blog. I did not expect that to happen, but that's not the reason why I became quiet. As anyone can see, I am still around, silently reading some of your blogs. Christmas might be sad because both read.cash and noise.app stopped giving some tips. But there is still reason to be happy. Be glad because the two platforms remain active for your use. We can still post and even read some short blogs and articles. We can also still give tips to everyone if we want to. See? They are still allowing us to do that, and for some effective writers here, we must still be grateful because there is still a chance that someone can notice us.
As I stated in the previous blog post or short post, I believe that this is not the end of the world. Many of us got sad and discouraged because both sites used to be our earning platforms. But if we just look at the brighter side of things, there are still many chances that we can face another opportunity. We can adapt to some knowledge and expertise by reading some blogs. Our day could be made more meaningful by reading some simple, short posts in noise.app.
See? There are still reasons why we should pursue writing.
Maybe this could be our chance to appreciate what the sites gave us months ago. Can we just try to bring back the generosity that they also shared with us?
-Fin
Forever the Usagi