Some Wishes I Want Could Happen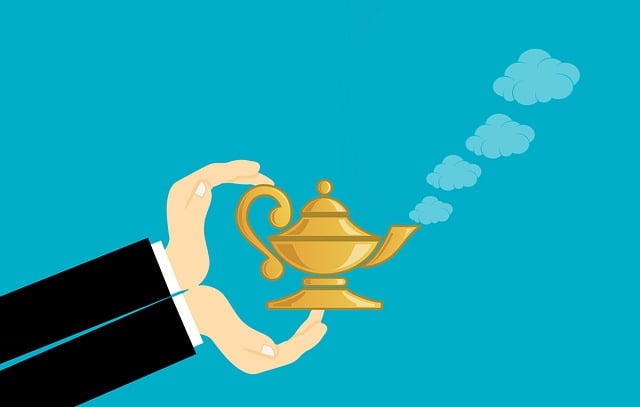 Human society is full of problems that are increasing every day. The pressure is on the common mass to survive. The difference between the wealthiest one percent and the remaining ninety-nine percent global population is increasing.

All rich people are not evil. But most affluent people use corruption to build their businesses and multiply their wealth. The owners of the top business houses are no exception.

Political and religious leaders are nakedly supporting the corrupt brigade.
Will there be a sure-shot way to get rid of these damaging effects?
---
Why is a Genie required to play the trick?
Why aren't scientists and engineers doing their jobs to invent some technology to combat societal problems?
Why can't humans invent unique techniques and systems to nullify the evil powers of the political/religious leaders and wash out the damaging effects in society?
---
Suppose it is a non-toxic chemical, the scent of which will influence corrupt people to confess every crime they committed in the past.
If one can spray a little bit of the new invention on the corrupt politicians, they will confess all of their committed crimes in the past!
We need innovators to invent non-toxic chemicals/devices that can influence corrupt people to confess their past crimes.
---
Invent non-toxic chemicals/devices that can influence/compel corrupt people to tell the truth.

Apply the new invention to corrupt politicians, industrialists, and fake leaders.

Expose the corrupt people and publish the truth about their past crimes.
---
That is why I need a Genie-like entity that can invent magical gadgets.
<> But, hold on, it can happen ...
If the mainstream news media become honest and truthful.

If the common mass becomes courageous to protest against societal corruption.

If the voters vote for the most eligible candidate to win the election.
So, the Genie is the mainstream news media. They can do a lot of wonders.
<> Shall they do it?
---
This is my article entry on the "Hopes, Dreams, and Wishes Challenge" by @Coolmidwestguy
---
Cheers!
Unity (Debesh Choudhury)

Screenshot Source
Text Copyright © 2023 Debesh Choudhury — All Rights Reserved
Join me at
YouTube, Twitch,  CashRain,  Odysee,  LinkedIn,  Twitter, Publish0x, ReadCash, NoiseApp, and Facebook.
Earn passive income by sharing unused Internet bandwidth on Honeygain and Peer2Profit.
Lead Image:   An Image by Mohamed Hassan from Pixabay.
All other images are either drawn/created/screenshots by myself or credited to the respective artists/sources.
Disclaimer: All texts are mine and original. Any similarity and resemblance to any other content are purely accidental. The article is not advice for life, career, business, or investment. Do your research before adopting any options.
Unite and Empower Humanity.
#wish #dreams #miracles #life #society
June 09, 2023