Join My Video Channels
I don't know how I used to communicate during my baby and pre-teen days. I heard I used to be with ladies before crossing ten. Even in my early teen days, I played with girls of my age or elder to me.
By the way, you can use the pronouns "He/Him" for me. I am thoroughly a human with a great desire for peace and friendship.
I was in school and probably in the IX standard. When a girl came to put "gulal" or "aabir," which is a special color powder used during the color festival in India called "HOLI" or "DOL," I claimed up a tree to escape her! Later she caught me in an evening musical soiree and laughed at my shyness.
---
By the way, I am Debesh Choudhury from India. I don't hide my real-world identity on the Internet. The ReadCash and Noise account names signify my philosophy of life.
In 2015, I was traveling on a flight in China, and a young Chinese couple was sitting beside me. When I opened the lunch pack to eat, the young girl started to organize my haphazard eating style like a mom! I didn't object.

In 2016, I was in the check-in queue to take my boarding pass and give the checked luggage. The lady official at the counter started to ask me whether I was a history professor because I had a white beard and black colored hair! I indulged in a humorous dialogue with the lady.

In 2018, I was traveling on a local train in Kolkata. I started speaking with an older man (older than me) sitting opposite my seat at the window.
Eventually, I learned that the old man I met on a Kolkata local train was an eminent anthropologist and a professor in a US university. He revealed that he was the character the famous filmmaker Satyajit Ray portrayed in his last film, "Agantuk" (1992). The professor gave me his contact number and his temporary address in Kolkata. He agreed to meet me and discuss! But, I didn't visit.
Video Source
I should have visited him in his Kolkata residence and taken a video interview. Later, in 2020, I learned that the famous anthropologist is no more! He expired due to cardiac arrest.
Life changed over the past few years. And now I am trying to do more live videos.
---
Lately, I realized my online profile was not truly me unless I appeared in videos. On LinkedIn, I found some people used to share short video content.

In 2019, I tried to capture a short video and upload it on LinkedIn and later on YouTube and Odysee. Even after that, I didn't record or try to go live.
Video Source (My 2019 video)
But, still, I was fumbling for no real reason. Then, the so-called COVID-19 lockdowns made every computer and camera unavailable and costly. Supply was less, and so the price was increased!
Last year, I purchased a cheap webcam and started a "Podcast Window" using LinkedIn Live. Now, I also bought an inexpensive headset with earphones and a microphone.
Join my video channels:
Twitch: Debesh Choudhury.
Odysee: Learning Times, Debesh Choudhury, Music, Film, etc.
YouTube: Learning Times, Debesh Choudhury.
---
Upcoming Podcast on Everyday Cybersecurity
Join my podcast "Everyday Cybersecurity" with @M.Rosenquist live today, i.e., Sunday, Dec 11, 2022, at 1:30 PM pacific time.

In India, it will be on the next day at 3:00 AM.
---
As of December 13, 2022, there is no comment on Twitch.
It seems nobody viewed the live stream on Twitch.
I never mind because I started to stream on Twitch only recently.
The podcast chatting went excellent.

I published the video on Twitch.

I will repost it on YouTube and Facebook.
I will post a new article about it.
---
[Sponsor of this article]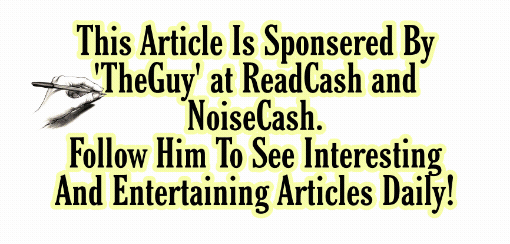 Image Source TheGuy – Follow him on Noise and Hive for more insights.
---
Cheers!
Unity (Debesh Choudhury)
Text Copyright © 2022 Debesh Choudhury — All Rights Reserved
Join me at
Twitch, CashRain, Odysee, LinkedIn, Twitter, NoiseApp, ReadCash, Publish0x, and Facebook.
Lead Image:  Pic by Candelario Gomez Lopez on Pixabay.
All other images are either drawn/created/screenshots by myself or credited to the respective artists/sources.
Disclaimer: All texts are mine and original. Any similarity and resemblance to any other content are purely accidental. The article is not advice for life, career, business, or investment. Do your research before adopting any options.
Unite and Empower Humanity.
#video #content #learning #selfdevelopment #personalbranding
Dec 10 & 11, 2022