A few of my favorite things
Did you ever get a chance to look at A Sound of Music when you were growing up? This movie was a huge classic back in the day, but I think its era is probably long past and there have been many classics since.
I still love looking at A Sound of Music though. It's just one of those calming films that I could look at on evenings when I'm feeling like chilling with a bowl of popcorn and watching reruns from years gone by. As the title would suggest, there are a lot of songs in this movie, and the music is divine. I loved to hear Julie Andrews sing.
A couple days ago, The Daily Express published an article about Julie Andrews, who's now 86 years old, returning to the Austrian Alps for the first time in 50 years since filming this classic movie.
According to the article, Andrews shared a couple of posts about her visit on Facebook, stating in one post, "Those vast mountains are forever seared in my memory; the smell of the fresh air; the showers and the downpours on the fields and flowers. Above all, the music, still–and always–lives in my bones and in my soul."
I read the article and I'll confess, I was nostalgic. I remembered my years in the music room, sitting alongside other teenaged girls, lifting our voices as together we sang:
"Raindrops on roses and whiskers on kittens,
Bright copper kettles and warm woolen mittens
Brown paper packages tied up with strings
These are a few of my favorite things..."
And so, I thought it would be cool to just share about some of my favorite things and to learn about some of yours. So here goes:
My favorite color
I like rose pink, not just any rose pink either. I like the color of sunrise when the sun hasn't yet breached the horizon but it's sending its signals, the deep blue sky is becoming lighter and the clouds in the sky have a beautiful pink tinge. To me, it's the most beautiful pink in the world.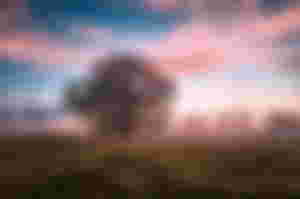 Favorite place
I like the countryside. I like the stillness of the countryside, I like that you can actually hear the whistling of the cricket in the evenings, frogs croaking, birds chirping during the day. I like that the air is clean in the countryside, and in my favorite community, we're relatively high above sea level, so the air is cooler too.
Favorite time
Well, you might guess this one. My favorite time of day is dawn, when the air is still cool.
I like the night too. I like that there's less light pollution in rural areas so you can look up at the sky and truly see the stars, and on a full moon night, when the moon's pale light washes over everything, it's just divine.
But dawn is my favorite. The leaves are still wet from dew, and sometimes there's mist that wraps around your feet.
We only have dry and wet season in my country. I have experienced spring, summer, and autumn though. Of those seasons I'd say I liked spring best where it was still somewhat cool after winter, but there were warm days as well.
In my country, if it were not for the floods and the threat of storms, I'd say I like rainy season best. You still get sun during the rainy season, but the air is cooler. And I love the sound of raindrops drumming on the roof or even the sound of the water falling in the forests long after the rain has passed.
When I was a child, I also particularly liked dancing in the rain. It was fun!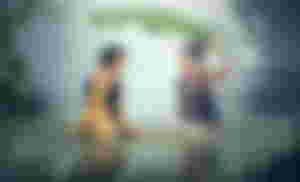 Ooh, there are so many snacks I love. If I were to choose the favorite snack I'd buy, it would be Poppycock.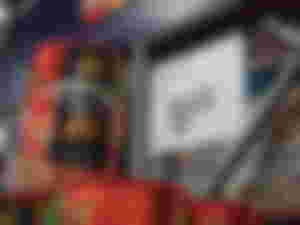 I particularly like the Almond flavored type which comes in a green tin. Poppycock is this caramel covered popcorn with almond. It's delicious! I love Dunkin Donuts too, the nuts flavored kind.
My best homemade snack would be mango chow. And it's mango season these days, my friends. The trees are laden, so you know what time it is.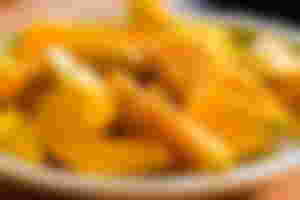 I haven't been to Europe, though I've dreamed of travelling and touring, sightseeing all the magnificent castles. Maybe if I do one day, this might change, but for now, my favorite vacation is a trip to Orlando, Florida. Visiting Disney and Universal Studios awakens the child in me.
My favorite pastime is reading, would you believe it? I love writing, I do. I've confessed this so many times. I come alive when I'm writing, but I also love curling up with my favorite author and reading. Back when I was a child, I absolutely loved the book, Around the World in 80 Days by Jules Verne. I must attempt to read it again.
My favorite authors have changed over the years, and now I love a mix of authors books. Some of my favorite authors are George RR Martin, Ken Follett, and John Green. See how different they all are?
Biggest accomplishment
This would be becoming a mother, and it's what I would describe as my favorite experience, waking up to the realization that I had given birth, that I had contributed to the cycle of life. I don't think anything compared to that for me.
And so, my friends, those are a few of my favorite things. But I'd love to know, what are some of yours?