She betrayed my trust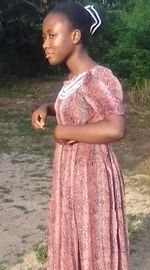 25TH NOVEMBER, 2022.
161ST ARTICLE IN ALL.
5TH ARTICLE IN THE MONTH.
         FRIDAY
Happy Friday Friends. A writer-friend of mine here wrote an article today which I read. The article was about a friend of his who betrayed his trust by exposing his private secrets and I began to think that I had a friend who did a similar thing. She betrayed me although in my own case I didn't expose any of my secrets to her but she did what I never expected of her to do.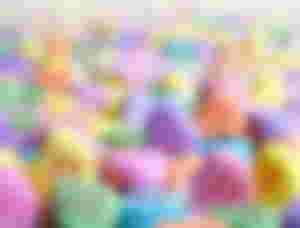 During my 100 level in higher institution, when I resumed school, I usually sit alone, do my things alone and when others are making noise I will go to another class and be reading. I have written an article similar to this about my friend before. Later, I saw that she was also serious and she would also come to the class that I was staying and she will be reading too. That was how we became friends right from my first semester in school. People knew us together always.
Later we began to attend the same fellowship on campus. Sometimes I will sleep over at her house but this semester just two weeks before our exams, I noticed that she said she wouldn't be attending the fellowship with me again. I begged her, I asked questions, she didn't open up. She began to move with some questionable people. Those that we know that their lives are very rough and unserious. She has began to move with them and during the exams she didn't move with me again.
Before, anytime we want to start the exam, she will call my number to know whether I have gotten to school or not because during the exam we don't usually see each other often but will speak on phone before the exam. So she didn't call me, that was very unusual of her and I never expected that she will change like this. I asked questions. I told that if I offended her and she said I didn't offend her so I don't know why she did this. Anytime she needs my assistance, she will come to me. I won't mind and I always help her.
And then after sometime during the examination, I noticed that she was crying with some of her new friends. I inquired from somebody else and that person told me that she(my friend) was not able to write the exam well and she had nobody to copy from.
In any case, what I can see that made her to leave my company is because I don't engage in examination malpractice and since all these semesters, she has been doing well without examination malpractice and during her first semester, she had some carryovers and she had to rewrite and everything else. She will be crying and I've been the one encouraging her, helping her with her academics because she can't read well. I've been helping her and now she has left.
There is this particular lecturer that usually favours her because she's moving with me but this semester after our exams I went to greet that lecturers and he was telling me that this friend of mine did not perform well in the exam and coincidentally she passed in front of the office and I was trying to call her but my lecturer said I should not call her for anything and so I can see that not moving with me again has begun to affect her negatively.
Whenever I see her, I will greet her even though she might see me and not greet me but I will not use that against her. I just pray that God will help her.