Crypto to Ashes, Crypto to Rise Again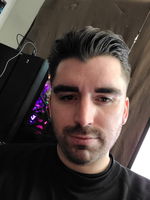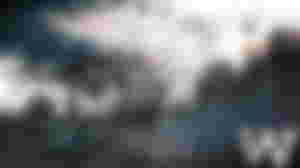 In the last year, I've gone through some dramatic changes that have affected the way I view and use cryptocurrencies, as well as my relationships with friends and family; with particular regard to how this changed my financial status.
When I began writing I had no idea where it would take me as a self-employed freelance contractor, an independent researcher turned professional writer & editor, or how that would influence myself or those around me.

When I made barely anything starting out is when I had the most success financially, in terms of rebuilding my credit score from nothing and having a perfect payment history on 8 credit cards, starting from only one prepaid card in only about a year.  I did all of this while in school as a top honors STEM (Science, Technology, Engineering & Mathematics) student full-time.

I was able to provide for myself and my family, I was proud of my work, could shower loved ones with gifts and acts of generosity - things were going far better than I ever expected.

My progress wouldn't stop speeding up, contract offers piled in, and I had my choice of what I wanted to do and where I wanted to go.  My grades remain near-perfect with four semesters of perfect honors and one semester of top honors resulting in a 3.97 GPA.  But, I became lonely and after the death of a good childhood friend of mine, I became reacquainted with a girl I knew from years back.
The flip side is that she lived in Chicago which is roughly 7-8 hours from here, so when mid-terms came around, despite covid being on the rise, I decided to mask up and head down to the Chicago suburbs to test the relationship out.  She's a lovely girl, but we were not a match in terms of circumstances and personality.  Within a few days, she, her son, her uncle, and I all caught delta covid.  I was hit particularly hard with it as this was before vaccines were available.

This resulted in several things that ultimately destroyed the progress I had made.  I had to live off of my portfolio money right before the Bitcoin (BTC) market ATH (All-Time High) and missed out on over $250,000 in gains from buying food, medicine, and anything else we needed.  I was holding a large sum of various altcoins such as Ripple (XRP), Stellar Lumens (XLM), EOS, Chainlink (Link), BitcoinCash (BCH), Ethereum (ETH), and more.

After I returned home, the relationship failed because I knew it was not a good fit and I went back to grinding coursework as my college path is a very specific one, and I didn't want to lose my track record.

I ended up with long-covid, now known as Post-Covid Syndrome after I had acute symptoms for several months and no taste or smell at all for around 10 months.  The post-covid syndrome symptoms extended well beyond a year and have only recently started to vanish, which largely explains my absence from writing, along with private writing work.  I've never been so sick in my life, especially for so long.

Additionally, while I had all A's at midterms before I left, I could not maintain my writing quota and my classes; I was falling asleep on my keyboard.  Luckily, my school took my medical records and instructor recommendations to allow me to retake the classes - at the same time as I took on another full-time semester amounting to 25 credits at once while I continued to write.

I made it through by the skin on my teeth, and at that point had managed to sustain my perfect payment history while stacking more and more credit cards and financial options.

Here's where things really went to hell.  I grew used to the constant progress and after the most hellish semester and a half in school, you can imagine alongside tremendous losses in the market while at the same time grinding crypto writing & trading, I decided to take on a local job with good pay and benefits to take a break mentally, and I took out some loans to carry my family and myself to my first paychecks.

Then the unthinkable happened - I injured my right arm, which still has not fully healed, diagnosed as tendonitis from overworking; I've always been strong so I didn't see this coming.  I left the initial job for my arm to heal, and was hired at an even better job a few months later but quickly had to resign as my old injury began flaring up, even with fairly easy job duties.

That job paid double what most decent jobs do in my area with great benefits, more than most fresh college graduates are paid and then some.  The company now sells Bitcoin, as well, I was briefly consulted during my training which I believe had an impact.

Within a month I could no longer afford my bills, and I lost my perfect payment history.  Now, my credit is destroyed, which means I'll have to file bankruptcy and start over, all the while dealing with a destructive home life I was trying tooth and nail to improve for the sake of my family, who, I've learned, quickly turn on each other in times of economic crises, which is not how I'd prefer to handle things, but simply how things turned out.

Back to contract writing, I end up in a shady contractless agreement with a project CEO who was aware of my situation and I turned down income (accepted less money on purpose, I believe he was trying to pay me off for having inside information) otherwise that would have destroyed my healthcare benefits and I would die without them due to medication dependence.  The project turned out to be a scam and we went our separate ways, again putting me back to the start with independent research writing, a thing I used to do for fun and spare money.  Luckily, I still enjoy it.

Now the real test begins, as I am injured with physical therapy not producing results and my healthcare providers taking me in circles while they are understandably busy, still dealing with an extremely dysfunctional family, and limited job options outside writing and other remote work.  Despite many places hiring, I cannot do manual labor anymore - which I did not mind, for the record, I spent many years working very hard at many jobs.

So, what now right?  Well, my head is clear, and I am back to writing.  I had to get some salt out of my mouth from the scam company encounter and this bear market we've been dealing with, but I am back and ready to produce quality content on the regular.

I once wrote an article on how I repaired my credit with crypto.  This article is about how I'll repair my credit with crypto a second time, and ultimately get out of this situation and to a better place in all respects.  I am aiming for a place in the country where I can homestead but still be nearby a town and have high-speed internet, but other than that I intend to go off-grid, and I have the knowledge and skills to do it.

I'm taking a break from school in the interest of focusing on self-improvement via health and education, with particular attention to talent development, marketing, networking and maybe taking on some new contract work if the company is ethical and can draw up a basic NDA (Non-Disclosure Agreement), of course.

From crypto to great credit, to injury & bankruptcy, and back to crypto to great credit.  One thing I've never lacked is drive or ambition.
I'll write until I can file bankruptcy and clear my name, with $20,000 in student debt relief thanks to President Biden, I will have almost no debt left at that point.  From there, it's right back to where I started rebuilding my credit with complete vigilance and doing things the smart way, I learned many tricks on how to speed up that process the first time around and I will do it again.

The moral of this story is that crypto built me up once at prices lower than we are seeing now, and I know I can do it again, just as the market will eventually rise again.  I have only gained knowledge, and lost none.  It's one thing to lose a fight, it's another not to get back up and fight again.  I had a long-time family friend kill herself a few days ago by jumping off a bridge and we mourn for her, but giving up is not in my nature.

Resilience is a defining characteristic of a person who is unwilling to fail.  No matter how many times I fall, no matter what the odds are against me in a rigged financial system, no matter how bad it hurts, I will get back up and keep fighting - keep writing to move forward.

I write because I am passionate, and all of my misfortunes have brought me back to that singular fact.  I love crypto and I love literature, as well as research.
As always, comments & suggestions are highly encouraged.
Stay smart & Stay safe.
-Thomas Wolf
Pronouns: He/Him/His
DISCLAIMER
I am not a certified financial, tax, or legal advisor, analyst, or planner.  The above information should not be considered advice but as an opinion intended to share information and ideas for entertainment and independent research purposes.  I am not responsible for any losses or damages incurred due to misinterpreting my personal opinions for professional advice.
---
Follow Me:
Publish - Noise.cash - LeoFinance - Steemit - Hive
---
Honeygain - Passive earner, P2E, offerwalls - pays in JMPT via BSC or BTC
Cointiply - My Longest used Crypto earning & faucet site
Rollercoin - Mining simulator P2E game, pays in BTC; 1,000 Sat Ref Bonus
FireFaucet - An earning site that pays better for some than Cointiply
Pipeflare - Faucet that pays in ZCash and MATIC, Games pay in DAI
Sandbox - Metaverse P2E, now listed by Binance and Coinbase
Womplay - Mobile dApp Gaming Platform that Rewards in EOS & NFTs
Upland – Metaverse Monopoly, UPX to FIAT inbound
GlobalHive - ZCash (ZEC) Faucet
FreeBitcoinCash - Faucet and Offerwall app, 20,000 Satoshi Min. W/D
LitecoinGiveaway - Faucet and Offerwall App, 100,000 Litoshi Min. W/D
ADBTC - Easy PTC for Satoshi's, Works in Mozilla Firefox!
FreeBitcoin - A very simple Bitcoin faucet with hourly claims
FaucetCrypto - A popular site that pays out small amounts instantly
CakeDeFi – A lending, staking, LP & freezer site with excellent APY %
I highly recommend KuCoin Exchange!
---