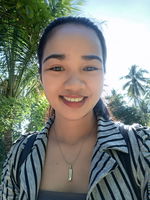 July 4, 2022
Yesterday was my friend's birthday and I surprise her with a low-budget celebration. Does she like it? I don't really know. Let's find out.
Shout out to my dear sponsors. I am forever grateful to all of you here. God bless you all always and more blessings to come.
We had our general prayer meeting yesterday and after that I surprise my friend for her birthday. We go to a snack house in the town. She did not know that I would do that. Because I only asked her to come with me since it's her birthday, I would treat here some snacks.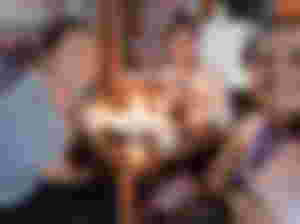 The birthday girl wears stripe shirt and we had meryjoy with us. I bought some topioca and halo-halo in the snack house. And since their cakes and cupcakes would cost me much I decided to bought some in the bakery. I bought a slice of cake and a candle. I couldn't afford to buy a whole cake that is why I only buy a slice.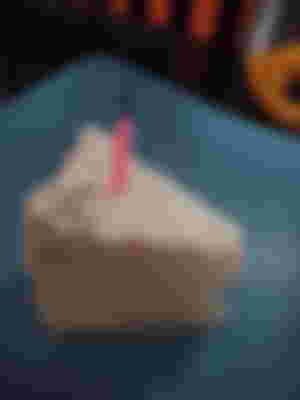 It only cost me 20 peso for the cake and 7 peso for the candle. And we already had a mini cake for her. I also bought some cupcakes since the cake won't make us full for us to have something to pair with our drinks.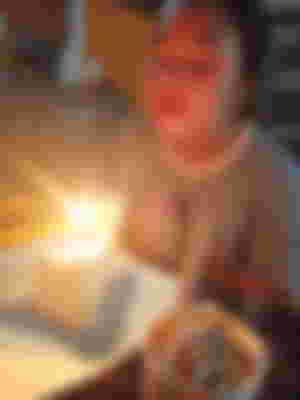 I asked her to make a wish and blow her candle. She did and she told me she was shy since we are in the snack house. I told her that she shouldn't. I even tease her that I would sing a happy birthday song. But she won't let me do that cause she's already shy. She thank me for the little surprise. The three of us chatted for an hour there and we bid each other goodbye.
I apologized to her for a low-budget surprise since I don't have any stable job yet but she told me it was more than enough and that she is happy with. I wish her the best in life and for her to have her wishes come true. We're friends for many years now and I am grateful that we still do. Showing my gratitude by celebrating with her even in a small way I can. I hope she sees how I appreciate and valued her.
Happy, happy birthday to you my dear friend. 🎂🥳
Life would be boring and no meaning if we don't have that friend we can call whenever we need someone to listen to our drama, to our joy and even sharing together our journey with life. That is why we should value them, appreciate them and show to them that they matter. That they are loved by you. Friendship is a gift. It should be valued. To value means to share good times or whatever that shows them you care. Especially to special days on there life. I know my getsure wouldn't fit to how I valued her but the cost didn't matter at all. She told me how happy she is. And how grateful she is with the actions itself. And with that I am happy too.
That would be all friends. My apologies for not writing for the past few days. I had so much in my plate. But I would do my best to write whenever I had time. Thank you for reading and God bless always.